VONQ maintains its strategic leader ranking in the Fosway 9-Grid™ for talent acquisition for the second year.
VONQ convinces with customer-centric scalable technologies and services and high customer and partner adoption, as stated by Europe's #1 HR industry analyst Fosway.
[Rotterdam, May 16th, 2023] – VONQ, a leading recruitment marketing technology, and solutions provider, is recognized as a Strategic Leader in the 2023 Fosway 9-Grid™ for Talent Acquisition. This achievement marks the second consecutive year that VONQ has secured this prestigious position, reinforcing its status as a frontrunner in the HR/TA Tech industry.
The Fosway 9-Grid™ for Talent Acquisition comprehensively evaluates HR/TA technology options available to organizations in EMEA. The multi-dimensional model assesses various factors: Performance, Potential, Market Presence, Total Cost of Ownership, and Future Trajectories.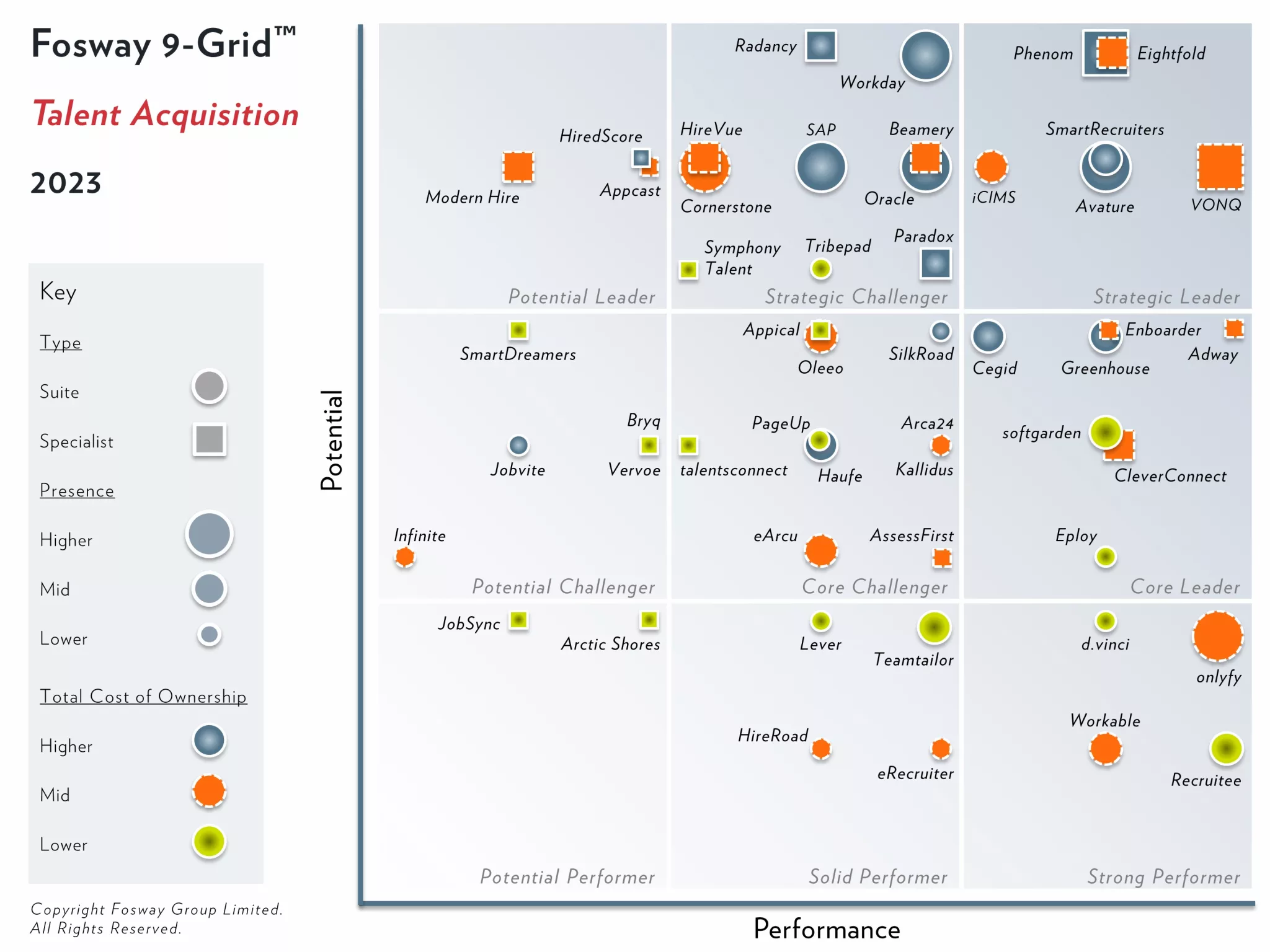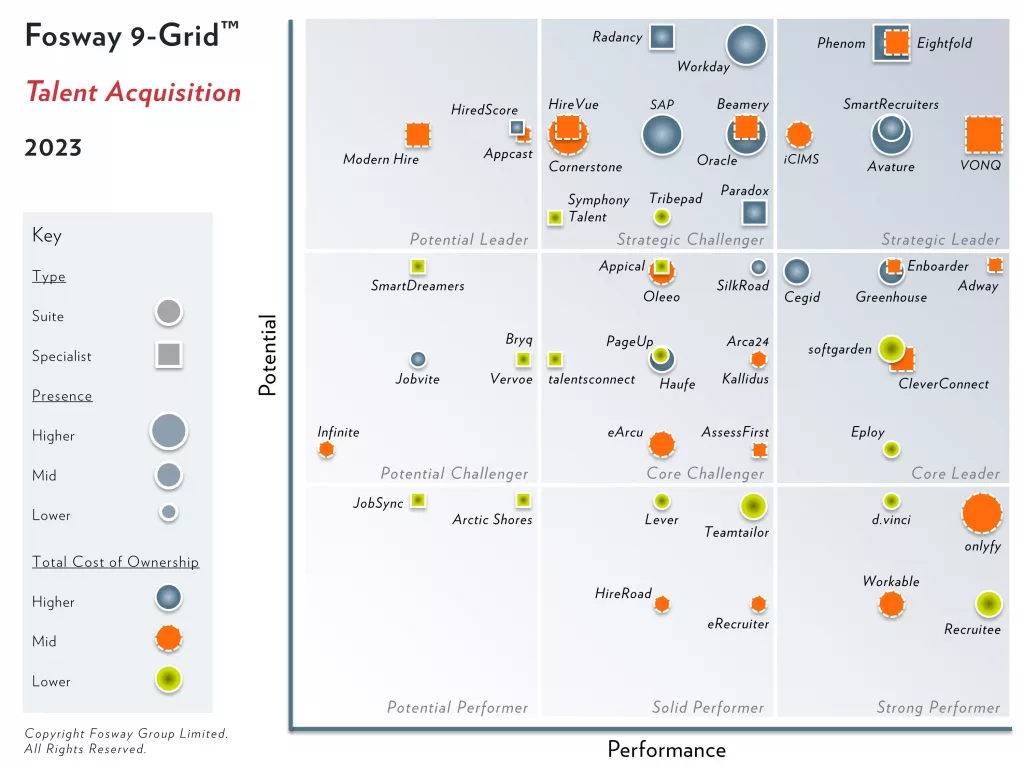 VONQ's dedication to delivering cutting-edge recruitment marketing solutions has allowed it to maintain its positioning as of 2022. Therefore, it simultaneously increases its potential in this year's report.
Key to VONQ's strategic leader status is its high customer adoption. By understanding each customer's unique recruitment challenges, VONQ can offer tailored and easy-to-use solutions. As a result of that, it attracts suitable candidates and meets their hiring goals. 
"We are excited and delighted to be again acknowledged as a strategic leader," says Arno Schäfer, CEO of VONQ Group.
"Our focus is understanding our customers and partners' requirements. Leading to customized solutions and strong global relationships. This has firmly established VONQ as a trusted ally in the recruitment industry."
As VONQ continues to evolve and grow. It remains dedicated to providing industry-leading HR Tech solutions that address the needs of its customers and partners. With its strategic leader ranking, VONQ is positioned to solidify its position as a trusted partner further. It supports organizations that are seeking to optimize their talent acquisition strategies.
"VONQ's proposition continues to accelerate in relevance, despite economically challenging times," said David Wilson, CEO, Fosway Group. "The company continues to focus on innovation, developing a solution to automate programmatic advertising. The intelligence its solution delivers to recruiters really enables them to identify the best channels for the jobs they are looking to advertise and how to optimize their spend."
About the Fosway 9-Grid™
Fosway Group is Europe's #1 HR industry analyst. The Fosway 9-Grid™ provides a unique assessment of the principal learning and talent supply options available to organizations in EMEA. The analysis is based on extensive independent research and insights from Fosway's Corporate Research Network of over 250 organizations, including BP, HSBC, PwC, RBS, Sanofi, Shell, and Vodafone. Visit the Fosway website at www.fosway.com.
About VONQ
VONQ is a global software-as-a-service (SaaS) company that simplifies recruitment marketing for enterprises, staffing agencies, and users of applicant tracking systems (ATS), human resource management systems (HRM), and customer relationship management systems (CRM). With an ISO 27001 certification, VONQ offers job advertising and distribution to thousands of customers worldwide.
Headquartered in Rotterdam with offices in Rotterdam, Dusseldorf, and London, VONQ is recognized as a strategic leader in the Fosway 9-Grid™ for Talent Acquisition.
For more information, visit www.vonq.com or follow us on LinkedIn.