Why Labor Market Insights Matter
Deep knowledge of your target candidates is the first step to recruiting top talent. The best way to identify your target audience's needs, goals, and challenges? Invest in a robust Labor Market Add-on insight software. 
VONQ's Labor Market Insights provide recruiters with a more accurate understanding of their ideal audience. This helps them connect with better quality candidates, expedite their hiring process and stand out as an employer.
Labor Market Insights give you direct access to job search behaviour. From general demographics to more personalised insights (such as your audience's preferred types of content, search habits, and the things they look for in a potential employer) – these data points can be used to inform your hiring strategy, and even reveal hidden talent pools.
Applying data-driven insights to your recruitment process will help you fill more positions and see top talent naturally drawn towards your offerings.
Single source for job market activity globally.
VONQ's Labor Market Insights analytics platform assists you in deciding when to order a campaign and how to best shape your campaign by providing you with everything you need to know about your target audience. Use it for:
Deciding how to best target the target audience

Writing a compelling job advertisement (i.e. include pull factors and job benefits)

Convincing internal stakeholders about the value of creating a campaign for a specific target audience (i.e. when the target audience is scarce and difficult to reach)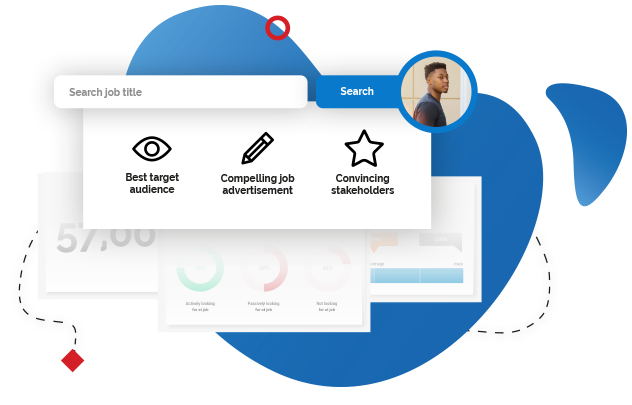 Watch a preview of the Labor Market Insights feature.