A focus on health.

A passion for people.
GRN is growing constantly and needs to fill every possible position that helps medical practices thrive, including administrative staff, trainees, registered nurses, and specialist physicians.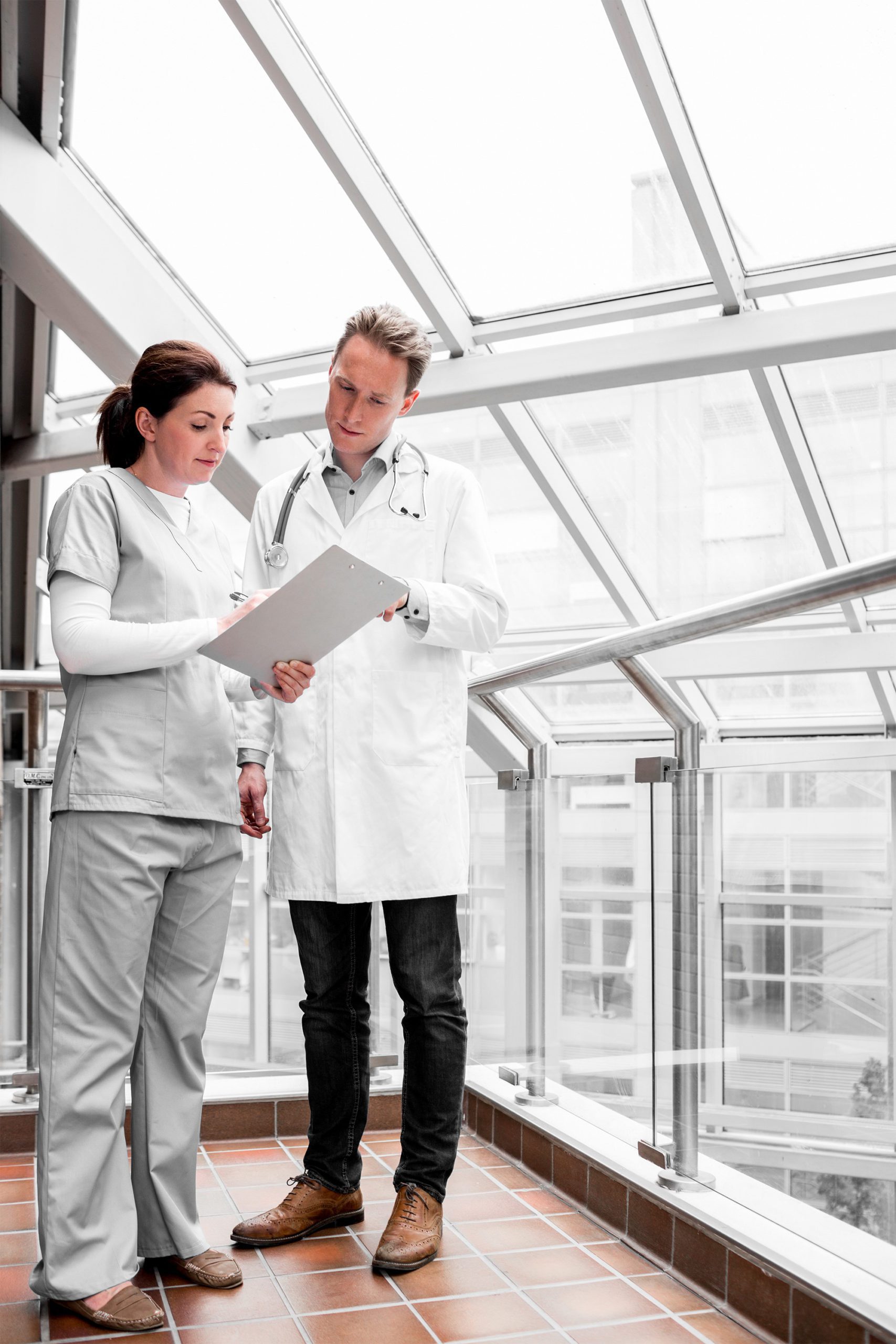 High demand for skilled workers & attracting fresh applicants
"Overall, we look for more than 1,200 candidates a year across our facilities, in a range of healthcare fields. To meet this demand, we need to position ourselves as a desirable employer in the market, have a permanent presence, and reach candidates through the right media." — GRN.
Gaining points with applicants & maximizing the hiring budget
"We need to communicate the right points online to score with candidates and stand out from the competition. Personally, it was important to me to have visibility into how the chosen media were performing; were they delivering applicants. This is the best way to optimize our recruiting budget, to see what works and which media we can forget." — GRN.
More data for more convincing applicant journeys
"It's important for us to see at which touchpoints we need to further optimize our campaigns. Before working with VONQ we lacked the relevant data to measure and analyze key performance indicators." — GRN. "VONQ's recruitment marketing expertise and insider tips help us understand which job profiles are best reached via social media and when we should more likely rely on popular job boards. As a result, we significantly shortened our time-to-hire."
Data tells the story of the
applicant journey
GRN's campaign results in numbers

Counteracting the shortage of skilled workers:
reaching passive candidates
Email marketing

to create awareness
Beyond outbound job marketing, GRN also leverages email marketing to grab the attention of passive candidates. Depending on open positions, around 200 potential candidates are informed by email about new job openings.
From 191 recipients of the email about an available Accounts Receivable position, 111 people opened the email, which corresponds to an excellent 58% open rate.
A further 112 people were emailed about a vacancy for a Strategic Procurement position. This campaign resulted in an open rate of 62%.
Making a lasting impression with
social media
Social media is key for any recruitment campaign. That's why VONQ's experts customize content and imagery to GRN's target audiences. This social media ad for Senior Physician achieved 34,967 impressions and 221 clicks.
Overall
recruitment marketing

performance 2020
In 2020, GRN used 314 channels to reach the relevant target groups for their open positions. The result was over 66,000 clicks to the published job descriptions, leading to 800 applicants in just one year.