In the digital recruitment world, it's all about staying ahead of the curve. To position yourself in a competitive market and among numerous innovative solutions, growth is key. Success can only be increased if innovative solutions and services are constantly further developed – and thus expectations are exceeded.
Positive customer feedback a factor in our recognition as a strategic leader in the European recruitment market
We are pleased to announce that we have been recognized as a Strategic Leader in the 2022 Fosway 9-Grid™ for Talent Acquisition, progressing from Core Leader in the 2021 9-Grid™. This is a result of the technical innovations that we're bringing to the market and are currently used by many customers and partners.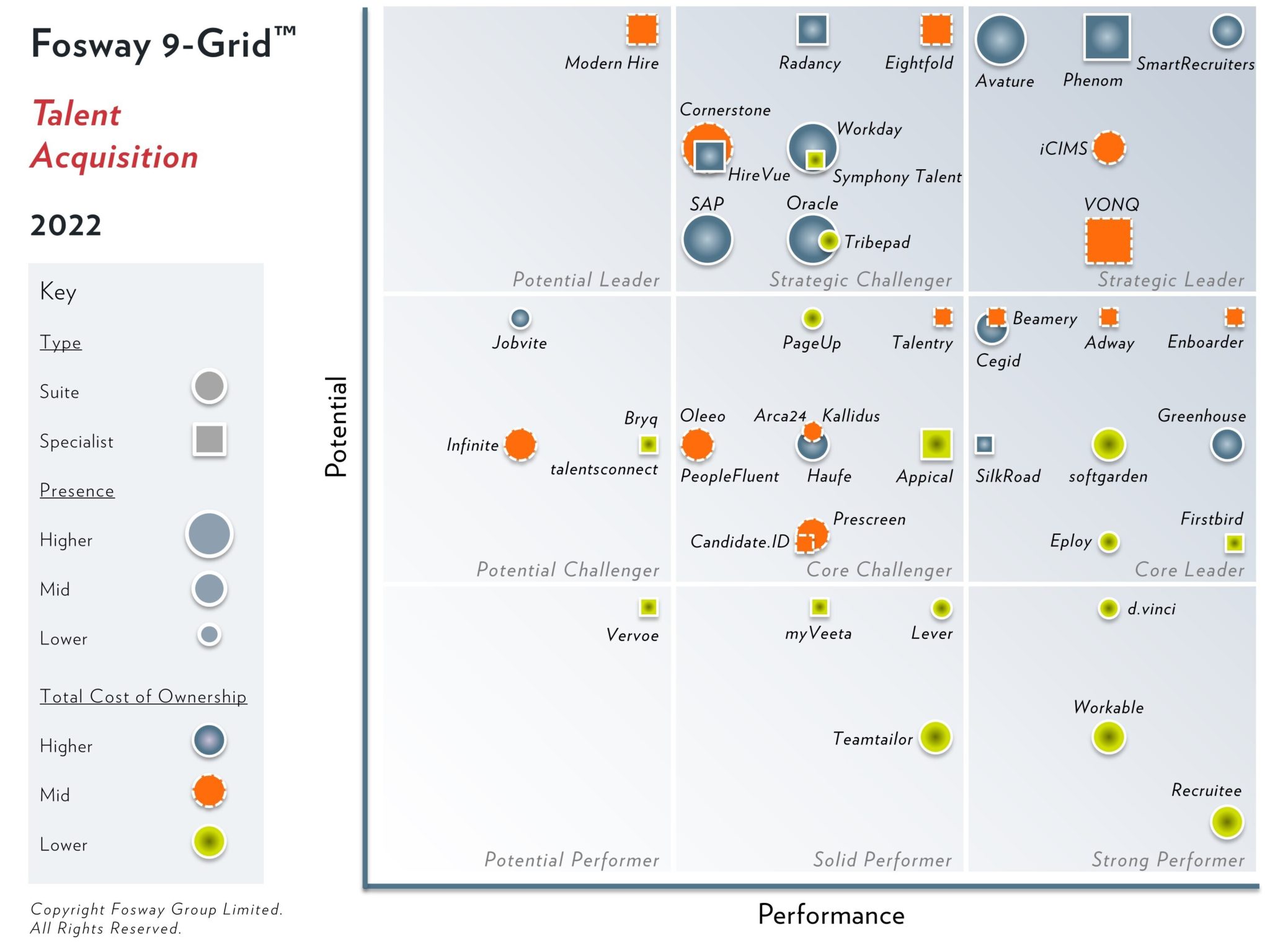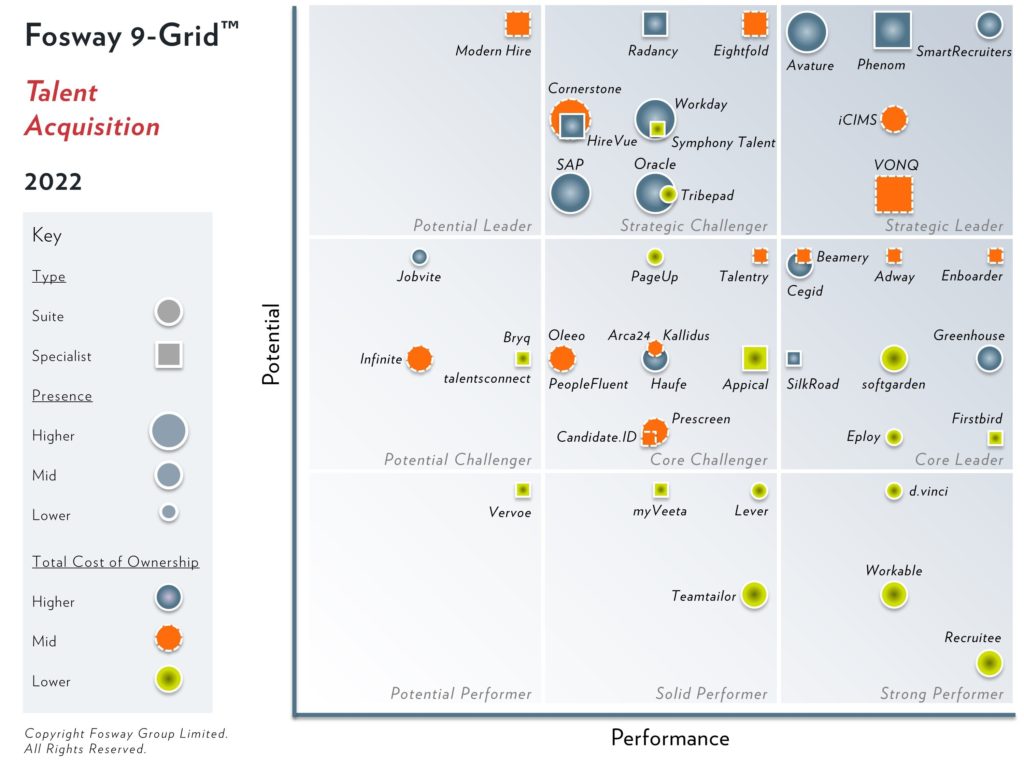 Back in May 2021, Fosway 9-Grid™ ranked VONQ as a core leader in its annual report, making it a leading provider for Talent Acquisition and Recruiting. Exactly one year later, we now have the privilege to increase this success and identify ourselves as a strategic market leader.
VONQ's positioning on this year's grid highlights the rapid development the company has made in recent years, and especially in the past year: From the acquisition of InGoedeBanen.nl B.V. (IGB) into the VONQ Group, the expansion of our range of services and thus repositioning in the market, to a professional rebranding.
Especially in times of a shortage of skilled workers, many companies are often unable to fill vacancies at all or within the desired timeframe. A strategic publication of job advertisements on suitable job boards is indispensable to prove oneself as a company in the talent market. Tycho van Paassen, co-founder of VONQ Group, is also sure that more and more large companies share this view.
Download the full Fosway 9-Grid™ report here now.
Fosway Group is Europe's #1 HR Industry Analyst focused on Next Gen HR, Talent and Learning. Founded in 1996, they are known for their unique European research, their independence, and their integrity. For 25 years, they have been analyzing the realities of the market and providing insights on the future of HR, Talent and Learning. Fosway analysts work extensively with corporate clients to understand the inside story of the challenges they are facing, and their real experiences with next gen strategies, systems, and suppliers.
Are you also looking for a strategic partner in HR marketing? We are here for you!
Schedule an appointment with our experts at VONQ today to assess your individual recruitment needs. Discover our versatile solutions and helpful features for your hiring success.