We've asked your fellow recruiters…
How is coronavirus affecting them atm, plus their predictions on the long-term impact. 
And here's what they said:
A paradigm shift: Employer-driven market on the rise!

Maintaining your talent pool – the smart thing to do 

A mindset shift for all of us

Assessing soft skills in the future

Once this is over, recruitment will 'go through the roof'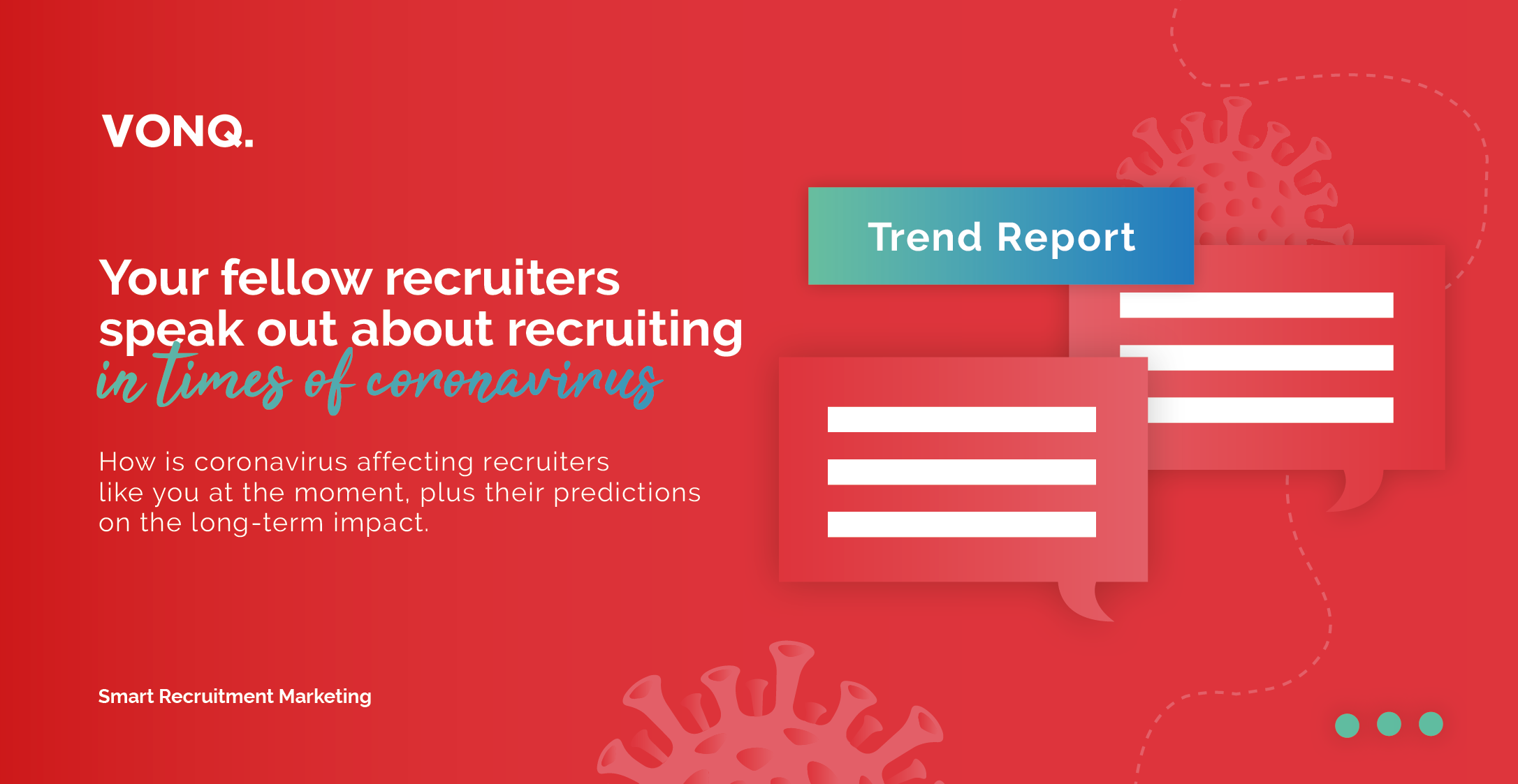 These and more – in this free trend report. Download now!