Candidates behave differently online
What works for a Marketer, might not work for an IT Developer
Everyone can attract qualified candidates if they target them via the right media channels. To do that you need to have a clear understanding of your desired candidates' online behaviour. You can do that by creating a candidate persona profile.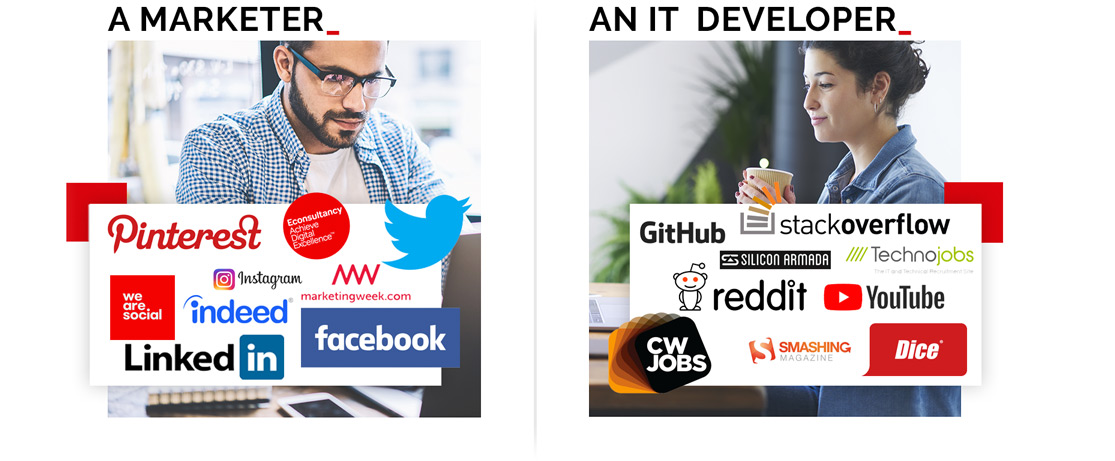 Beyond Generic Job Boards
Talent is online all the time. Both active and passive candidates. To successfully target qualified talent you need to find where your desired audience spends their time online.
This can be anywhere form being ongeneric and niche job boards, social media channels, industry websites, online games, apps, and online hubs & communities to simply browser search (Google, Bing, etc.).
BUILD THE RIGHT MEDIA MIX TODAY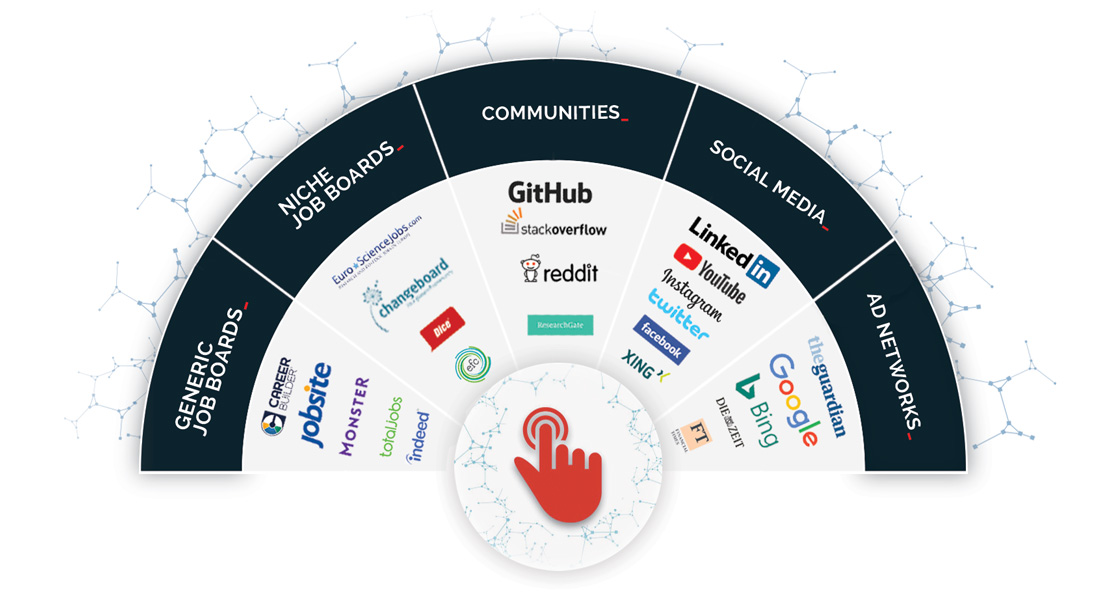 ---
DISCOVER OUR MEDIA CHANNEL PORTFOLIO
Our media partners include generic and niche job boards, social media channels and online hubs & communities