BRINGING PREDICTIVENESS TO THE WORLD OF RECRUITMENT
ON A JOURNEY CALLED PREDICTIVE HIRING
12 years ago, we were born from the demand for data in recruitment.
In everything we've done, predictive data has been, still is and will be our true north.
Today, we envision a world relying on predictive hiring!
---
VONQ AT A GLANCE
Smart recruitment marketing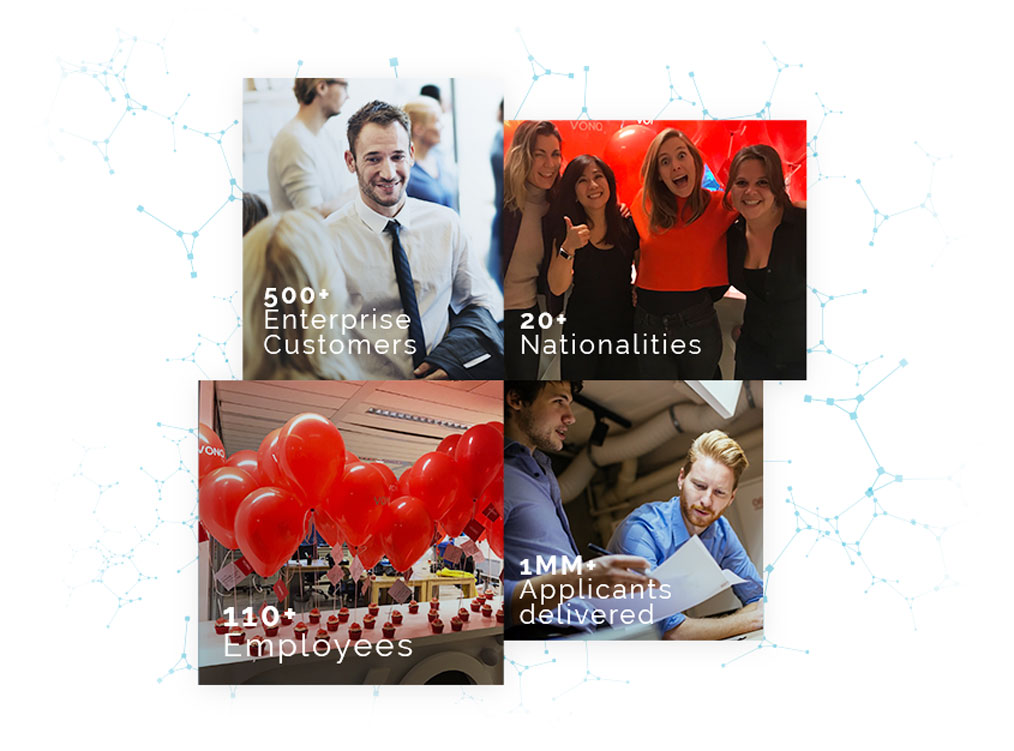 ---
Life at VONQ
"INDIVIDUALS CAN AND DO MAKE A DIFFERENCE, BUT IT TAKES A TEAM TO REALLY MESS THINGS UP."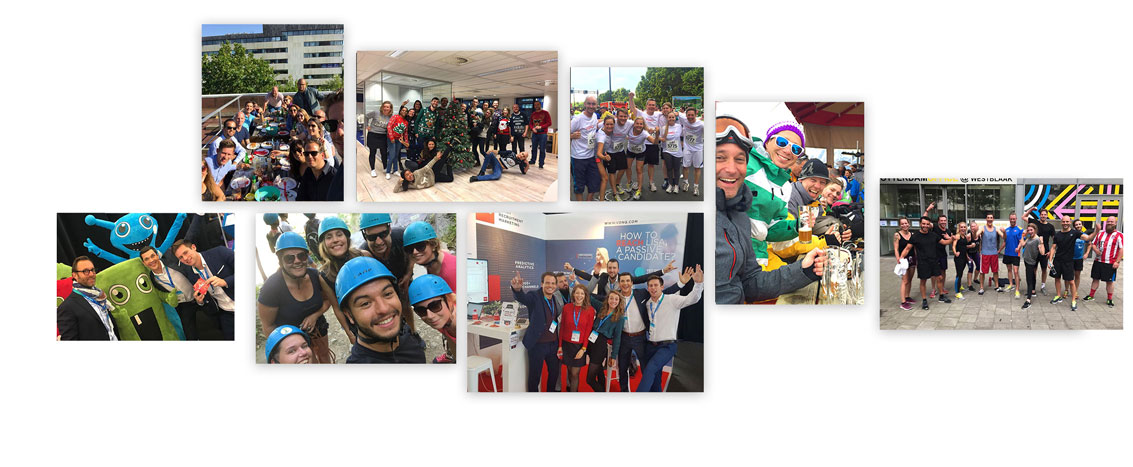 "What you'll often hear people say around here is that 'Data is in our DNA'. I couldn't agree more!"
Wouter Goedhart, Co-founder & CEO at VONQ
JOIN OUR TEAM!
Discover all jobs at VONQ
We are an ever-growing team of Front- and Back-end Developers, Data Engineers, Product Developers, Recruitment Marketing Sales Consultants, Inside Sales Representatives, Campaign Managers, and many more.
SEE ALL JOBS!