Boost your software. Delight your customers.
Add recruitment marketing to help your customers attract the right applicants. They hire better and faster, your recruitment software scales up!
Access to all job boards, social media channels and niche sites. Now also at your suite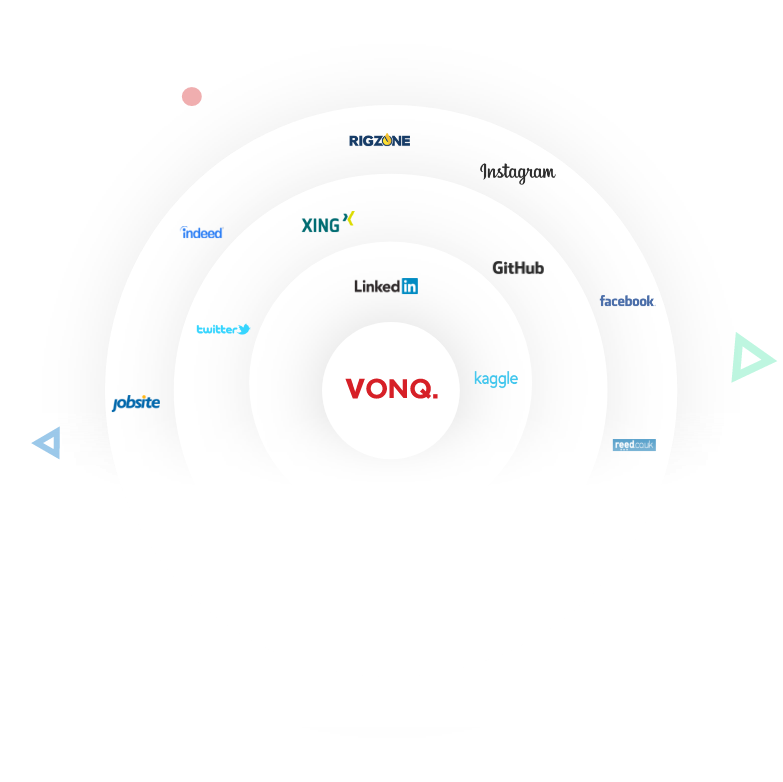 Job ad performance data insights for your users. Finally
Offer your users data insights on the clicks their job ads got to help them shine as the savvy recruitment heroes they already are.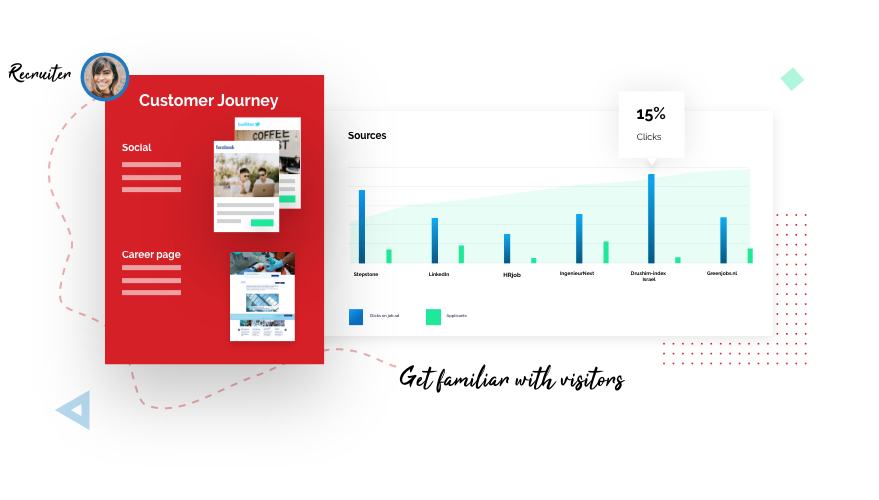 Automated job distribution. Zero hassle for you
We'll take care of posting the jobs on the selected channels, you'll eliminate the hassle of managing job board integrations time and time again. And we'll offer some attractive flexible payment options.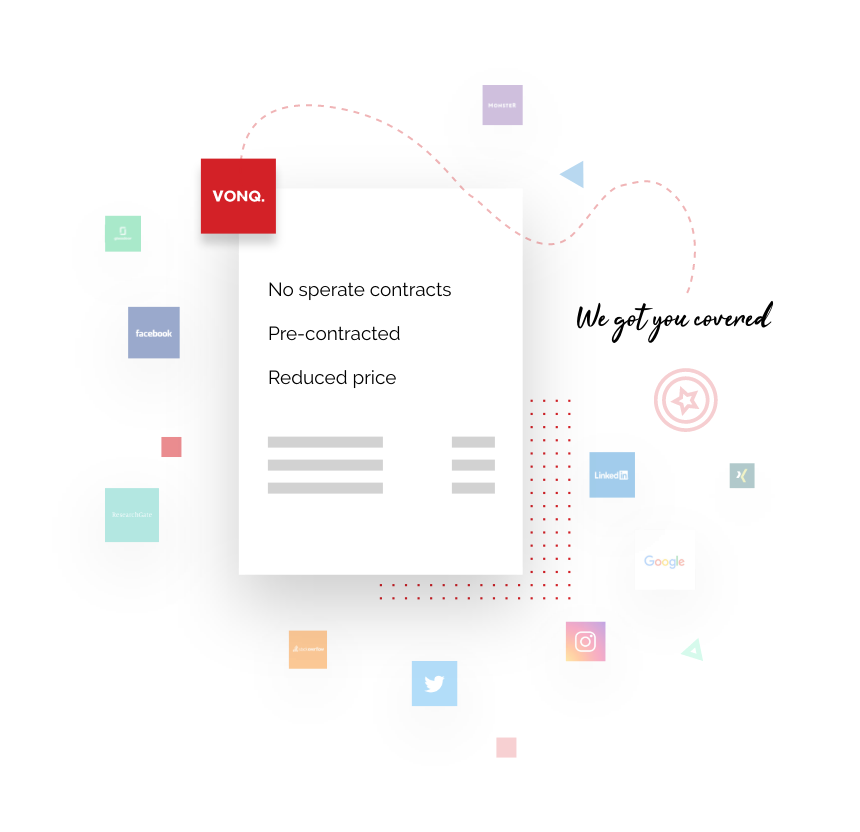 You scale, we are all happy
Add recruitment marketing to your software to enjoy an extra revenue stream and please your almighty customers with a great new add-on to make them come back. Over and over again.