JOB MARKETING PLATFORM TO PREDICT THE NUMBER OF APPLICANTS
SIGN UP NOW
PREDICTIVE HIRING TECHNOLOGY
Let smart data confirm where and how to distribute your vacancies online.
DISCOVER media channels
Find well-known media channels and discover new ones. All the channels you'd need in one place and already pre-contracted. Tool tips to help you learn about channel performance.
REQUEST A DEMO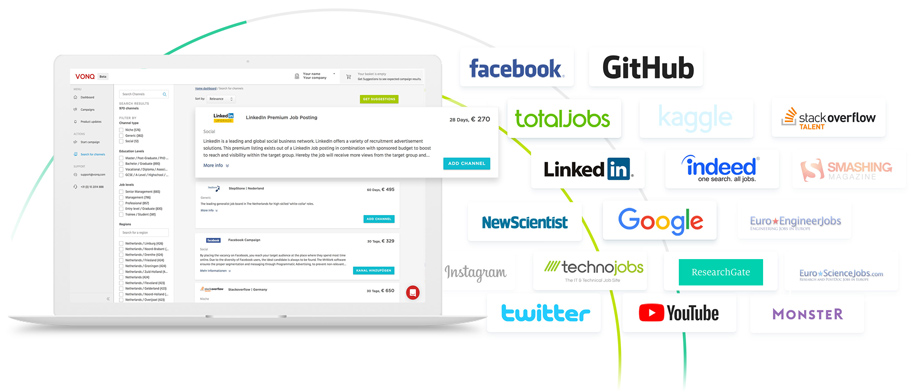 ---
LET data select the right media mix
Let smart algorithms select the right media mix for your desired audience. Inline hints to follow the process closely and stay behind the steering wheel.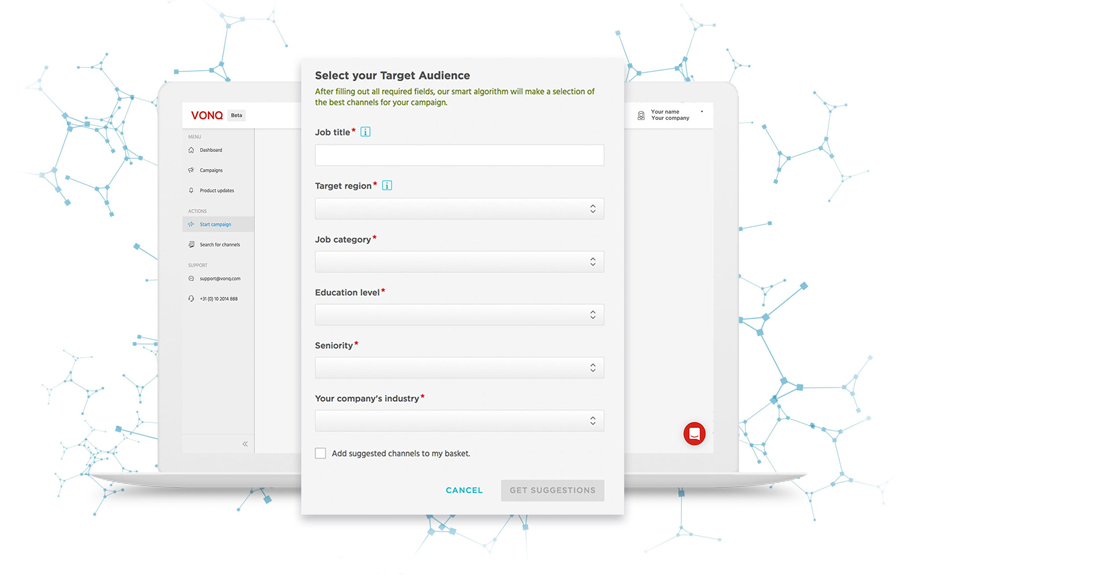 ---
PREDICT the number of applicants
Get a prediction of the outcome of your job marketing campaign. Reporting and analytics for an upfront recruitment ROI estimation.
SIGN UP NOW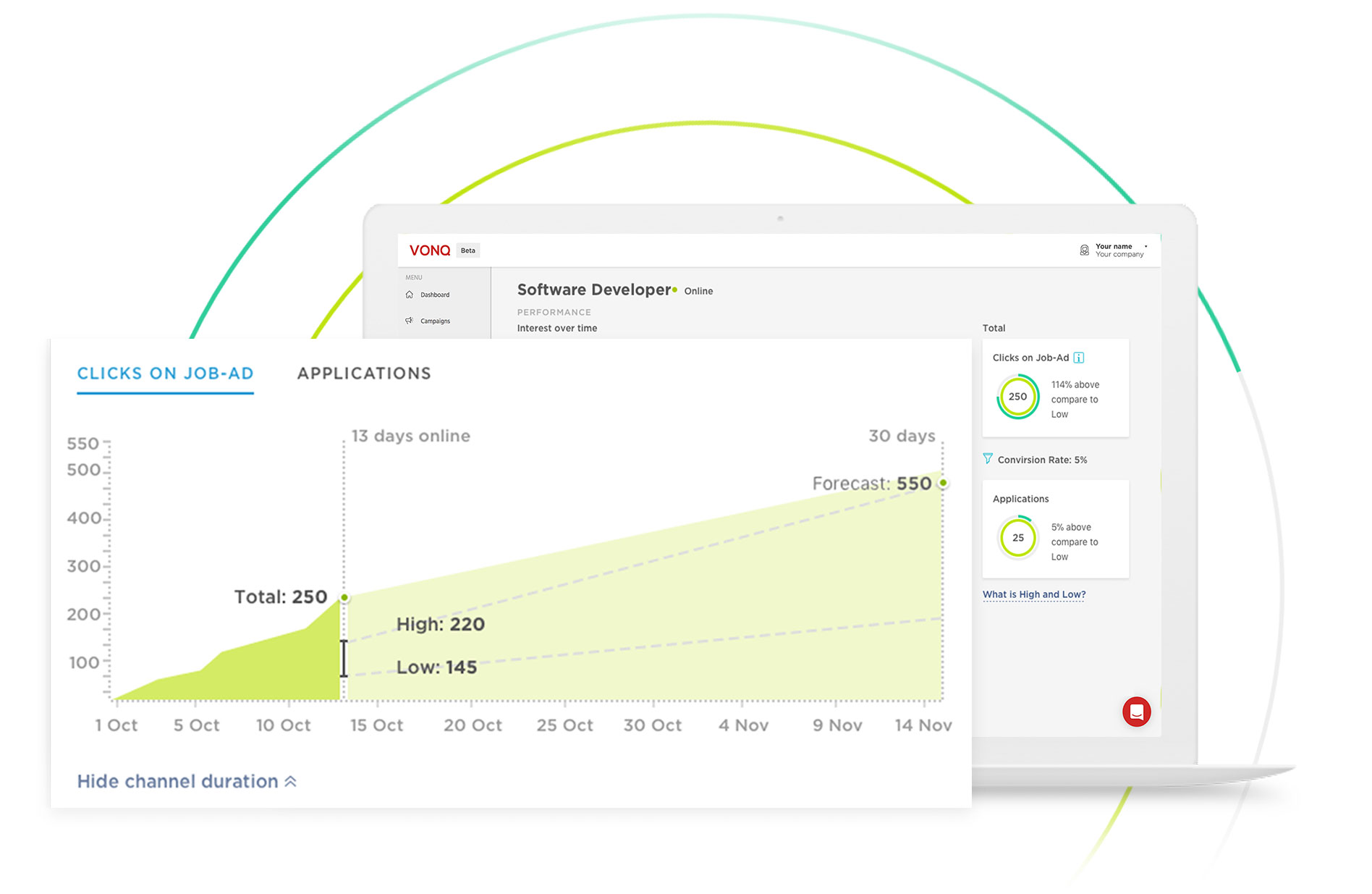 ---
Integrate with your ATS
Get a single place to manage job ads and do the media buying. Easily integrate the Job Marketing Platform with your ATS of choice.
SEE HOW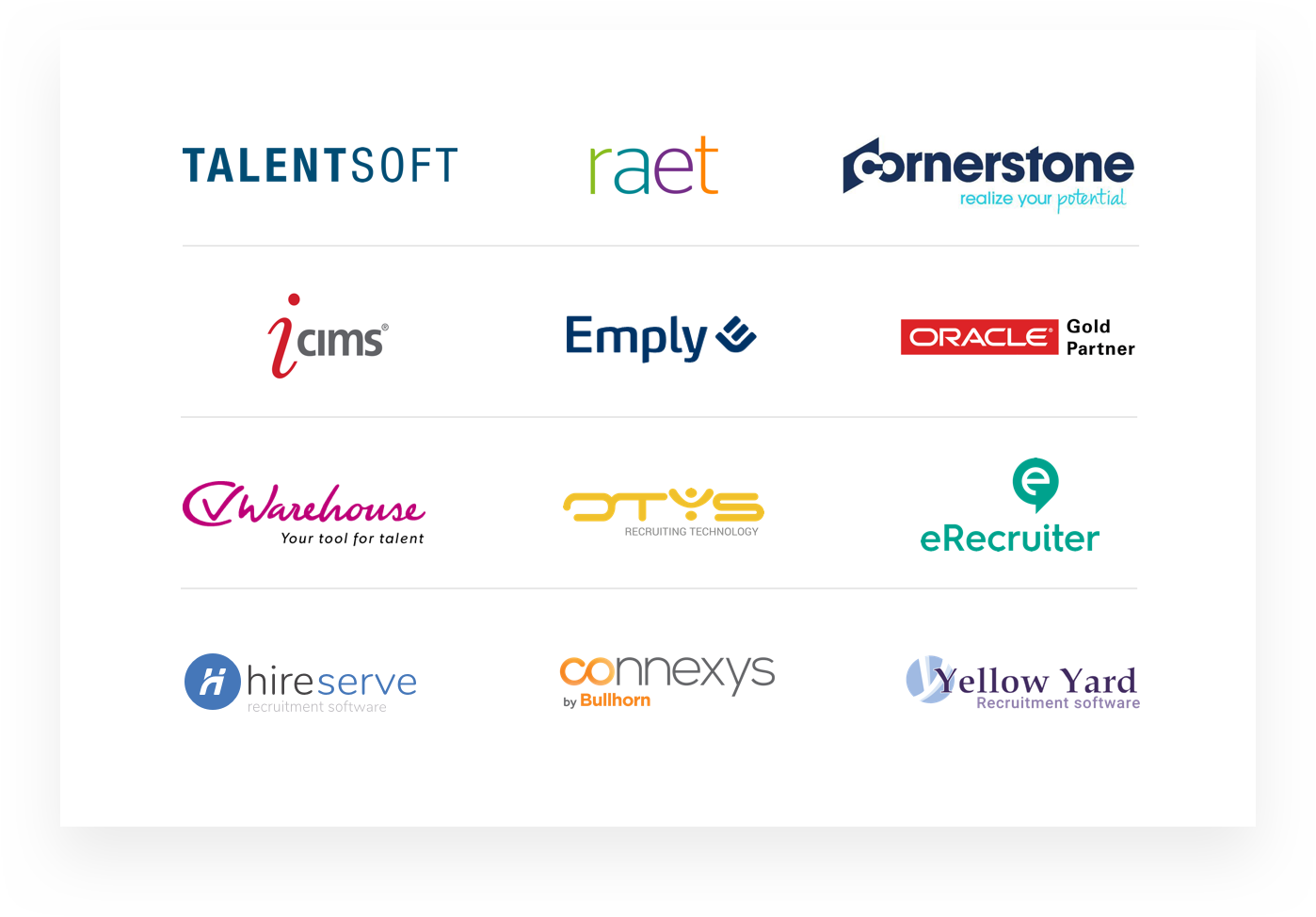 Results and Benefits See what our customers say
With the help of predictive data you spend your recruitment budget on the most relevant online media channels for your desired audience. As a result you get high-quality candidates, faster and for less.
See what our customers say about their immediate gains and long-term benefits!