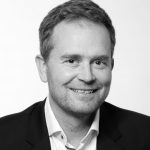 Peter Berry
Direct Sales Director EMEA at VONQ Group
Peter is an accomplished sales leader and there's a reason he has such great references. He has been fortunate enough to have worked with many high performing recruitment teams over the past 12 years and contributed to the implementation of successful recruitment systems used globally. He has an in-depth knowledge of the recruitment challenges facing international organisations and a passion for finding solutions that lead to success for his customers.
Peter has held positions at eQuest, Oracle, Nokia and has had the opportunity to live and work in several countries in Europe including the UK, Luxembourg, Germany, France, the Netherlands and now Switzerland.
Outside of the office, Peter is committed to his family and an enthusiastic gravel and moutainbiker.