PREDICTIVE HIRING ALS STIP OP DE HORIZON
12 jaar geleden zijn we ontstaan uit de vraag naar data in recruitment.
In alles wat we doen was, is en zal predictive data ons doel zijn!
Vandaag de dag zien we een wereld voor ons die vertrouwt op predictive hiring!
---
VONQ IN ÉÉN OOGOPSLAG
Smart Recruitment Marketing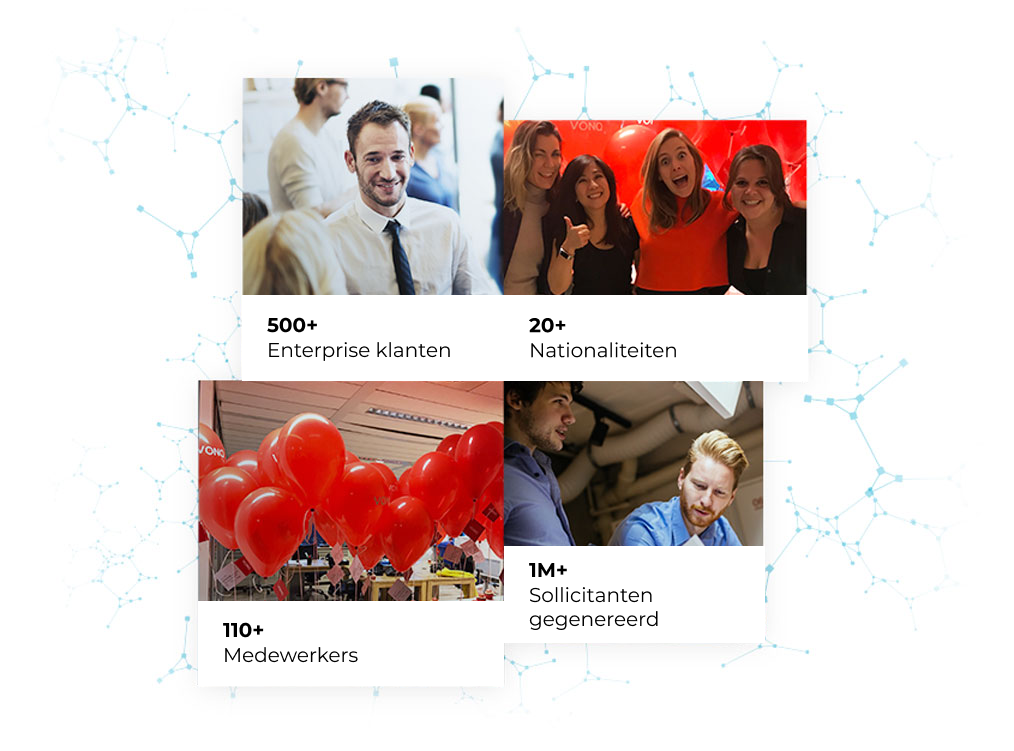 ---
ONTMOET ONS EXECUTIVE TEAM
HET LEVEN BIJ VONQ
"INDIVIDUALS CAN AND DO MAKE A DIFFERENCE, BUT IT TAKES A TEAM TO REALLY MESS THINGS UP."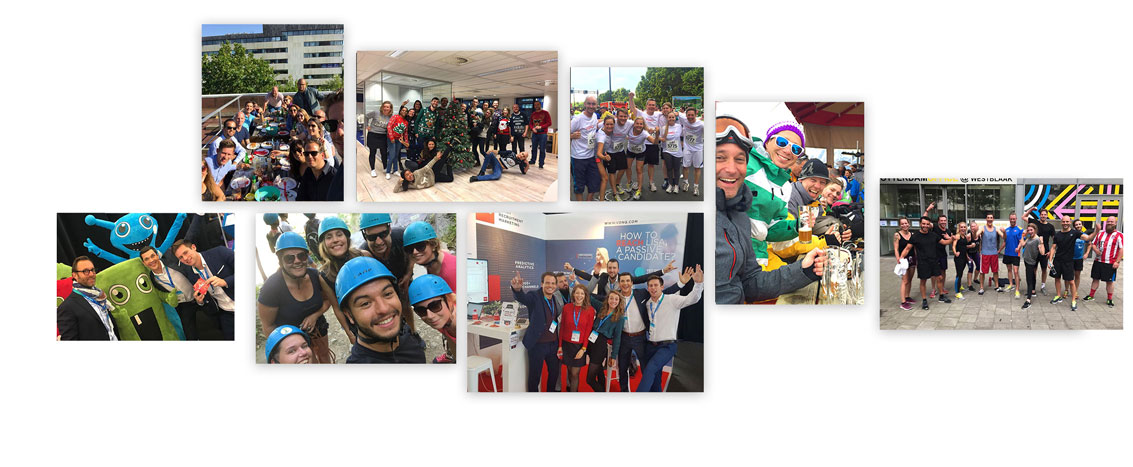 "Wat je vaak zult horen is dat mensen hier op kantoor zeggen dat data in onze DNA zit. Ik kan dit alleen maar beamen!"
Wouter Goedhart, Co-founder & CEO bij VONQ
KOM ONS TEAM VERSTERKEN!
Bekijk alle openstaande vacatures bij VONQ
Vandaag de dag groeien de volgende teams nog steeds van Front- en Back-end Developers, Data Engineers, Product Developers, Recruitment Marketing Sales Consultants, Inside Sales Representatives, Campaign Managers en meer!
BEKIJK ALLE VACATURES!