Extra Campaign Measuring Tools to Help you Find Qualified Candidates
'You can't improve what you don't measure!'
You can now easily check and boost your campaign performance with VONQs Job Marketing. The newly-added campaign performance overview that can be found on the Campaign Details page, now allows you to easily track and improve your campaign performance. Understanding candidates' online interactions and measuring your campaign performance can help you find qualified candidates, faster and for less.
What's New?
Interactive reports
You can now easily check your campaign(s) performance. An above-average result indicates that your campaign is performing better than that of a vast amount of companies targeting a similar candidates' profile.
A below-average result means that there is still plenty of room for improving your campaign. Not to worry, though. All you need to do to boost your campaign performance is to follow the Actionable Advice and the Smart Recruitment Marketing Tips (see more info on the tips below) that you can find on the Campaign Details page.
Your campaign performance data gets an automatic update once every 24 hours, which allows you to act on a low-performing campaign in a timely manner. The more data is being tracked, the richer your campaign performance overview will be. At first you'll see the number of clicks that your campaign has generated, and once you start receiving applications, you'll be also able to see the number of applications in real time as well as the conversion rate of your campaign.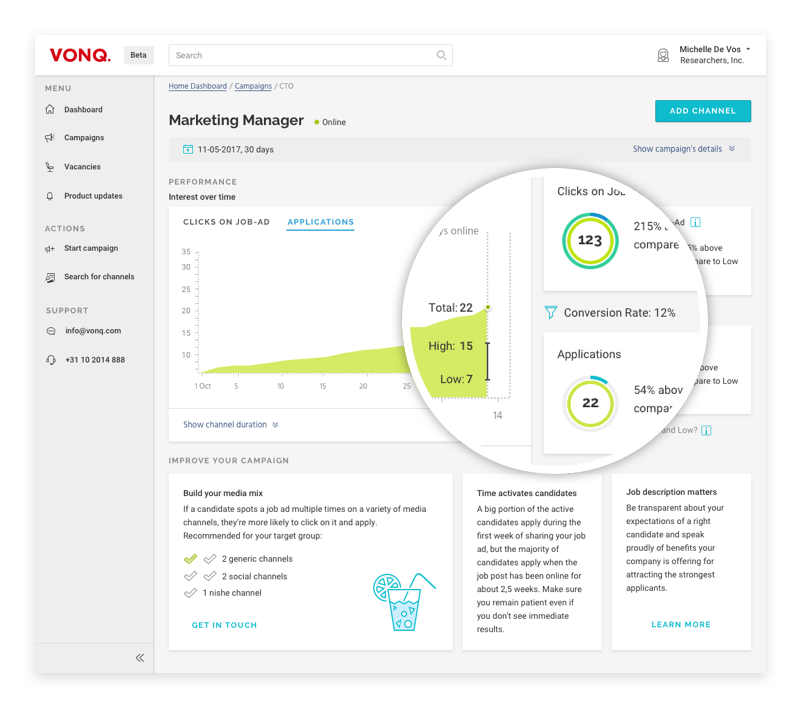 Actionable Advice
The Actionable Advice suggest quick & easy ways to boost your campaign. They are specific to your campaign as they address the specific needs your campaign has at the current moment. Applying the Actionable Advice will also make you an expert in building the perfect media channel mix.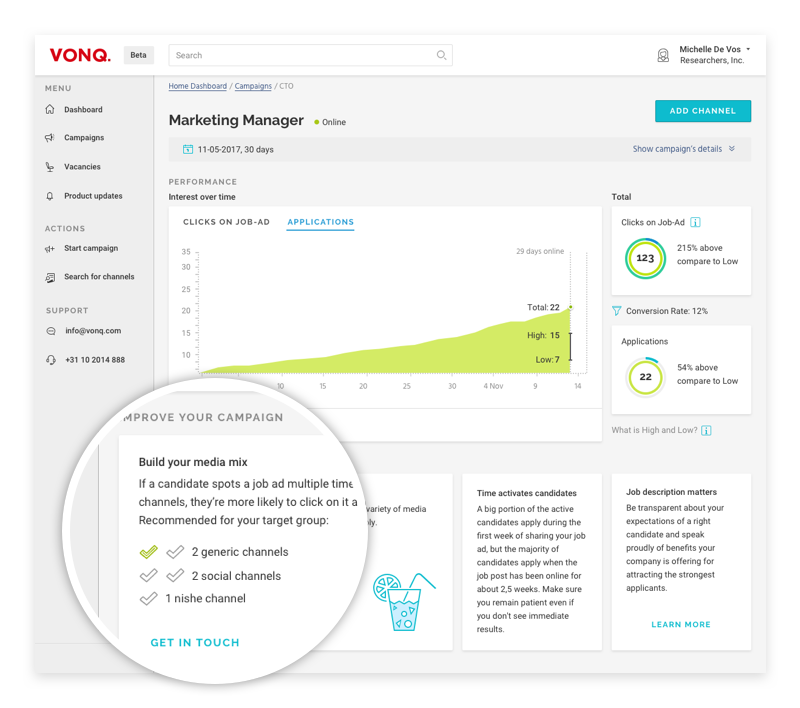 Smart Recruitment Marketing Tips
In addition to the Actionable Advice, on the Campaign Details page you'll also find the Smart Recruitment Marketing Tips. Following these will convert you into a smart recruitment marketing expert in no time. Learn how to improve quality of hire and reduce time and cost per hire, among others.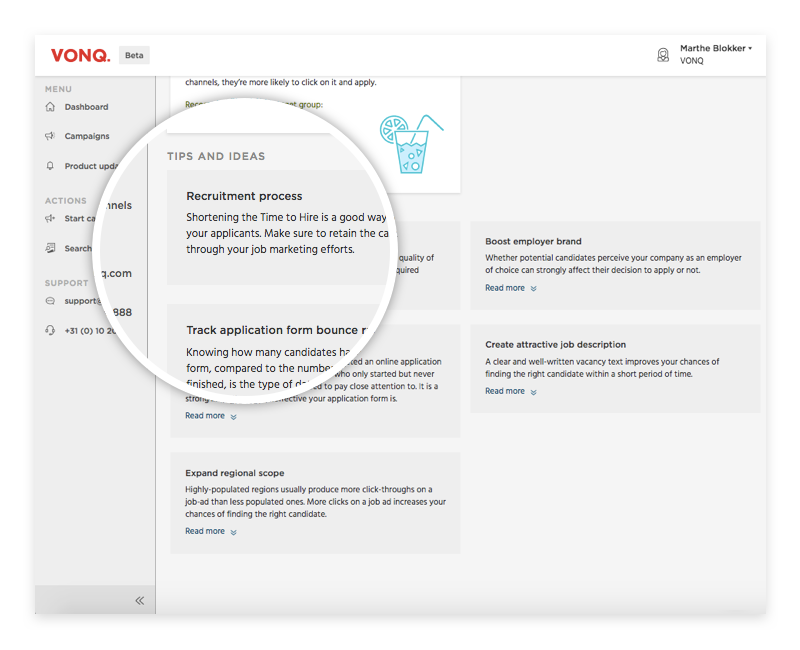 Your campaign(s) performance at a glance
Thanks to the newly-introduced color coding scheme, you now have a quick, at a glance overview of all of your campaigns' performance. Green stands for above-average campaign performance, and orange means that your campaign can be further improved. That way, you can easily check your campaign performance and make it an essential part of your daily workflow.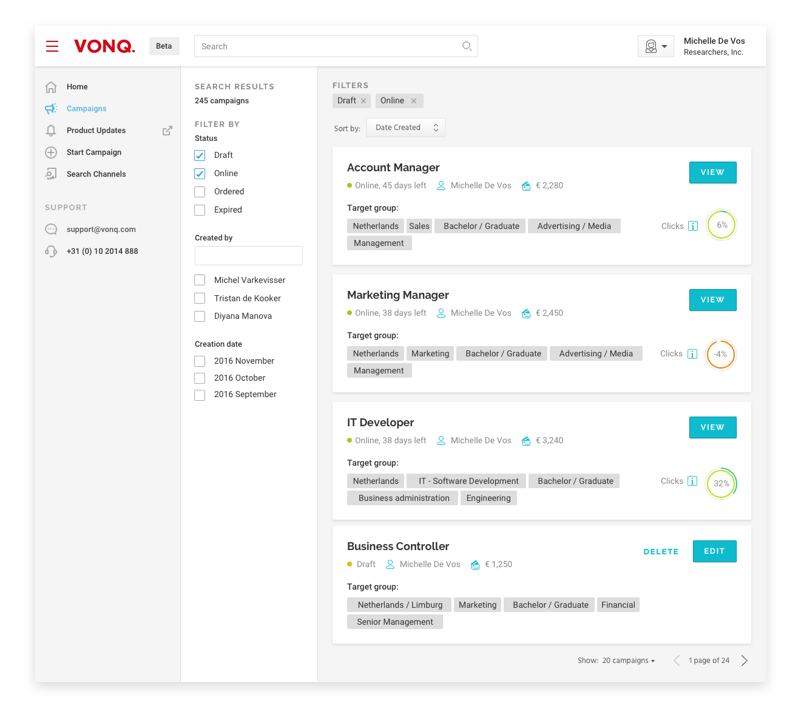 Here is a video tutorial to help you fully benefit from the newly-added campaign performance overview that can be found at the Campaign Details page. Watch now!
What's Next?
We hope you are as excited about these updates as much as we are! Should you have any questions and/or feedback regarding this new functionality, or need any further assistance with the Job Marketing, do not hesitate to contact us.
Don't have an account yet? Sign up for the Job Marketing for free now.