How St. Antonius Hospital calls on (ex) care professionals to help
And why it should be done as soon as possible!
Where recruitment and work have stalled in various industries, other organizations are now running at full speed. There is a great need for extra hands in healthcare, now more than ever. The St. Antonius Hospital does this with a landing page and recruitment marketing campaign that calls on (ex) healthcare professionals to assist where possible in combating this virus.
The faster the better. That is what St. Antonius Hospital must have thought when strict measures were taken in the Netherlands because of the coronavirus. On the one hand, the Dutch are asked to work from home and to leave the house as little as possible, on the other medical personnel work overtime and lack hands. That is why the St. Antonius Hospital immediately took action.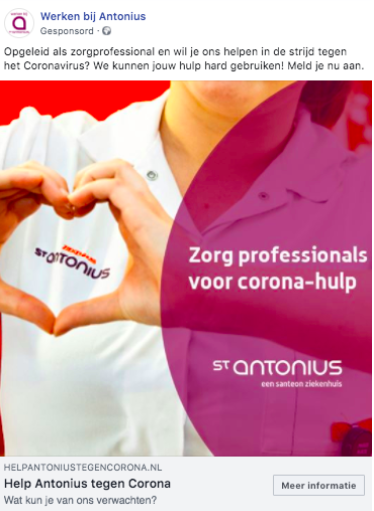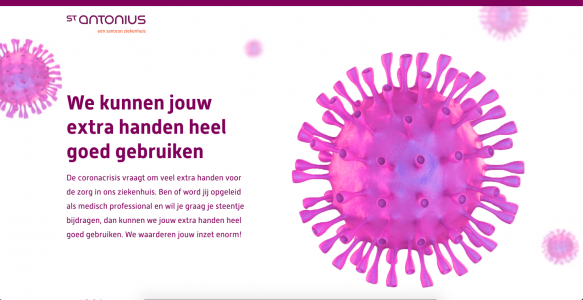 In collaboration with VONQ, the landing page and recruitment campaigns on Facebook and Instagram were live within 48 hours. With this, they called on every (ex) medical professional to help against this virus. The message was clear – whether you are retired, still in training or want to volunteer, every little bit helps!
Do you also need help setting up these kinds of campaigns quickly? Please get in touch.