Companies calling out for talent in Manchester
What recruiters can learn from Netflix's hit TV series 'You' to target candidates 🎯
Almost 25% of Manchester job vacancies advertised in the last year remain unfilled. Companies are calling out for candidates, with developers being the most in-demand for the seventh consecutive year. The other most sought-after skills include data science (15%), UX (15%) and AI & machine learning (11%).
We see this all the time. Job vacancies staying open for months on end, companies calling out for top talent, talent shortages hitting a peak! So what can you do as a recruiter to overcome this? How can you target the right candidates?
3 simple recruitment marketing tactics Netflix's "You" can teach you👇
Let's take inspiration from creepy stalker Joe from the hit Netflix TV series 'You'. Joe's charming yet awkward crush on a woman he barely knows becomes somewhat of an obsession. Using every tool at his disposal, he tries to get closer to her.
It might seem creepy (it definitely is creepy!) but I can't help but think there's something we can learn from Joe. He knows exactly how to find out information on his "target persona" and effectively uses online tools to get closer to her. I don't want to give too much away but let's just say it works…
So if you want to get closer to your candidates (without being too creepy 😉) here's how you can add some of Joe's tactics to your recruitment marketing strategy.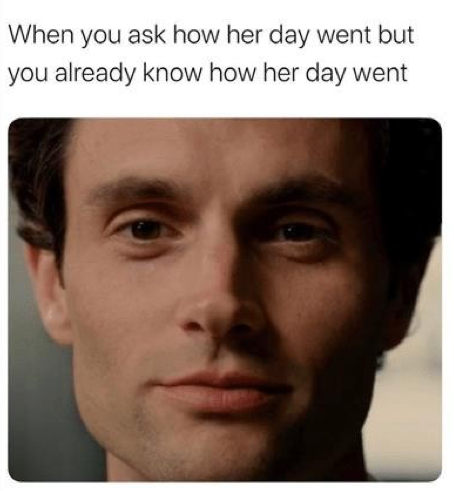 Here are three simple steps:
Step 1:

Get researching.

Step 2:

"Bump" into them.

Step 3:

Impress them.
Step 1: Get researching 📝
Researching your talent pool is the first step in targeting your candidates. Candidates are online ALL-THE-TIME.
So – start researching.
Like Joe, use the tools at your disposal to find out everything about both active and passive candidates. What do they like/ dislike, what do they search, when do they search, how do they search and most importantly… what channels do they visit; job boards, social media, e-commerce sites, news sites, apps, online hubs and communities.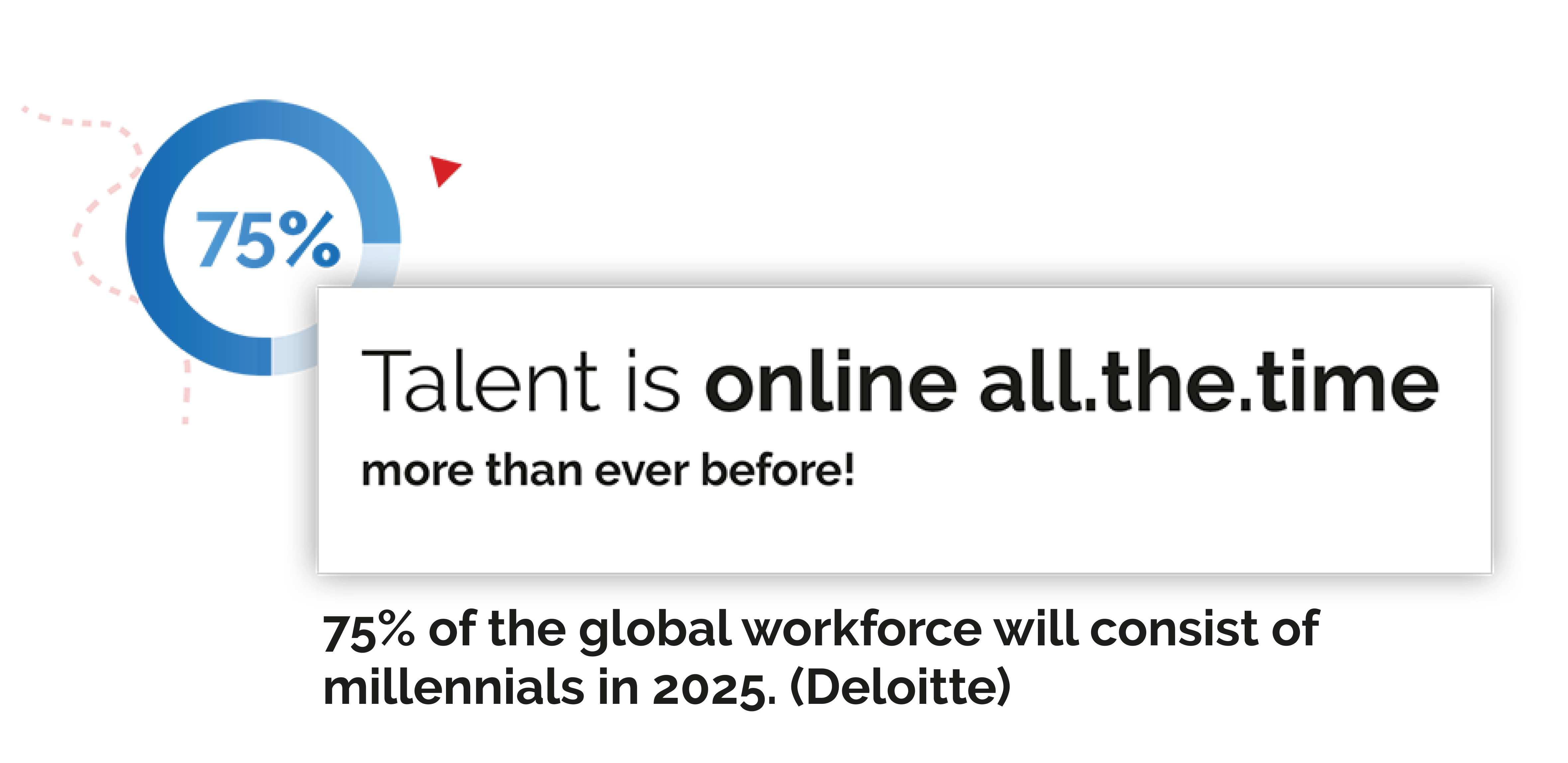 A common trait among developers is to share their knowledge online. If you're recruiting for developer roles and you haven't visited Stack Overflow yet, I suggest you check it out right away! It's an online community where developers pose questions, learn from others and share​ ​their programming ​knowledge. Giving you, the recruiter, an excellent platform to begin your research and later advertise your job.   
Step 2: "Bumping" into them phase 🤗
What does Joe do next? He randomly "bumps" into her. If you did step 1 well, you will also know exactly when and where to "bump" into your potential candidates.
To better your chances, we recommend advertising on a diverse range of media channels. Having the right media mix is crucial to your success. We believe there should be a combination of three media channels (at least!) in your recruitment marketing strategy.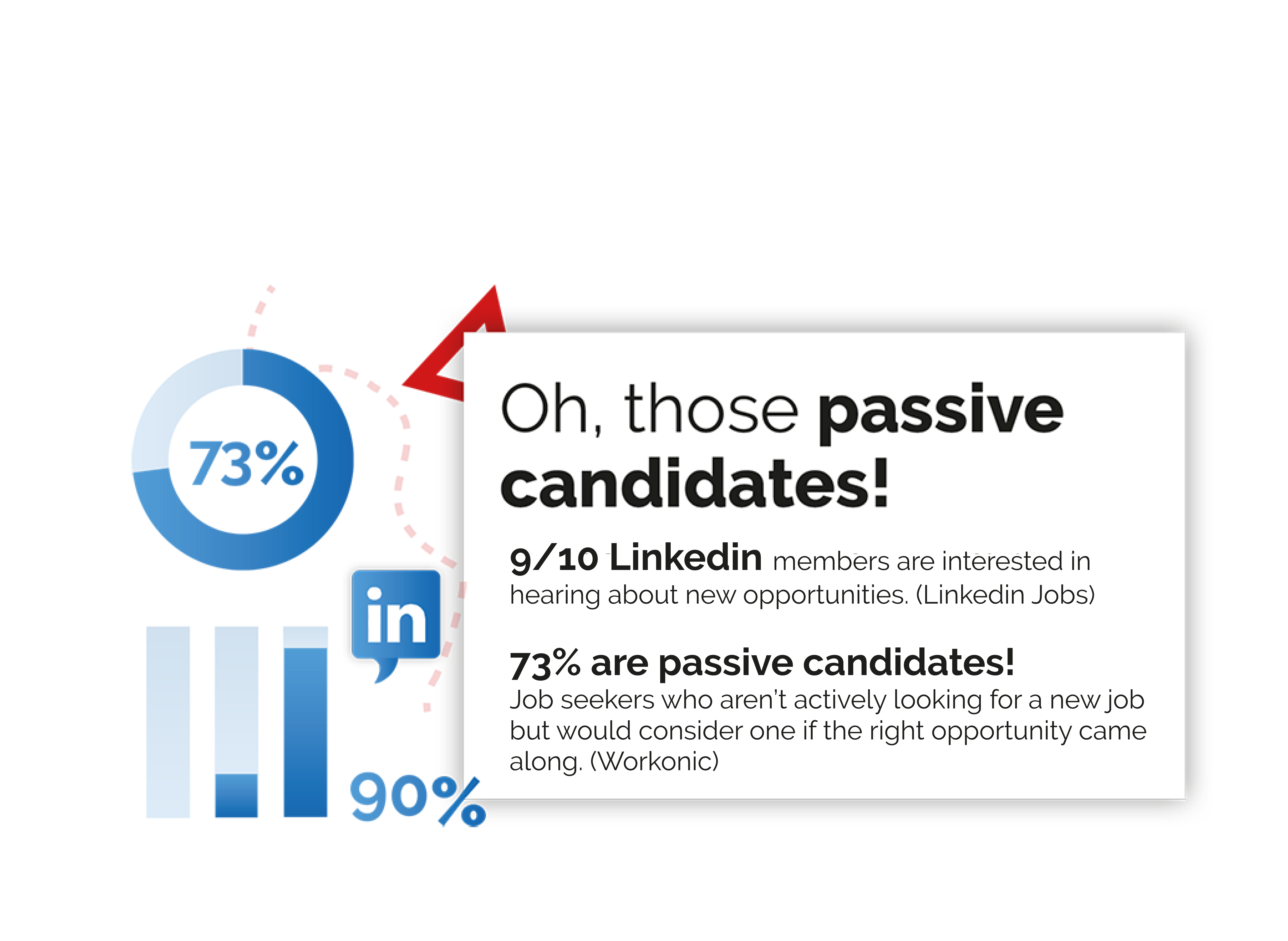 Include niche sites like Dice for developers, social media channels like Reddit or online communities like Stack Overflow mentioned above. Don't forget e-commerce & news sites, for example, TechCrunch, and even apps like Spotify or Tinder. Lucky for you, we can help with this. Read more about the three-channel media mix here.
Step 3: Impress phase 🕺
You've done all your homework – now, WOW them! Remember when you're on a first date you don't begin with unloading your life story. You reveal information about yourself piece by piece and the more interactions you have will dictate the level of information you give.
The same thinking should be applied to recruitment marketing. Before you start advertising, ask yourself…
Candidate journey – what stage(s) are they at? Awareness stage? or are they further down the funnel? In another blog post, we go into more detail about the candidate journey

– click here to read.

The second thing to think about is – what would candidates, developers in this scenario, find interesting about the job and your company? 
Think through each piece of content you intend to share and the journey it takes the candidate through from a banner ad or a teaser video right through to a job description. Here we talk through 8 tips for writing a job description that attracts top talent.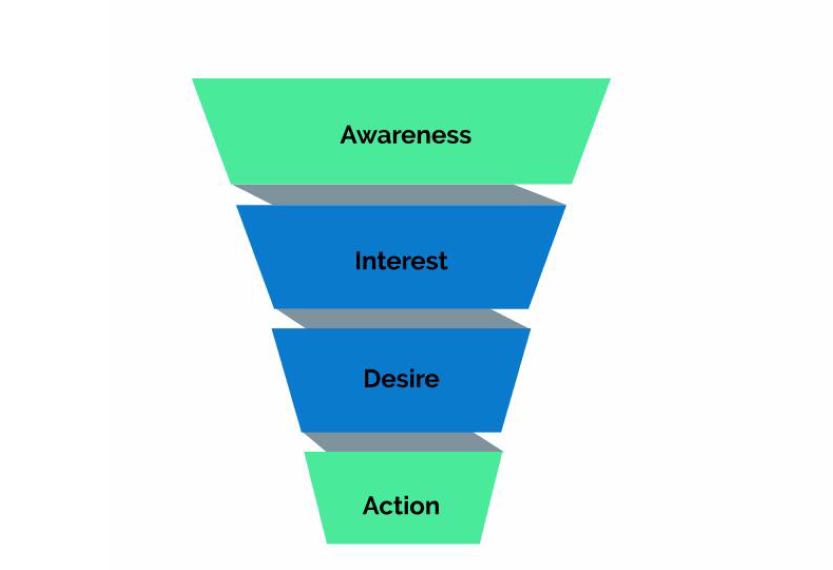 In short, by applying Get Researching, "Bump" into and Impress them to your recruitment marketing strategy you will be able to target the right candidates at the right place, with the right message.
So, Manchester… your talent is out there – "You" just need to find them!…and when you do find them avoid locking them in your basement, it didn't end well for Joe…