Capital D neemt meerderheidsbelang in disruptief recruitment marketing technologie-bedrijf VONQ
Amsterdam, 28 oktober 2019 – VONQ, de Europese leider op het gebied van smart recruitment marketing technologie, heeft een meerderheidsbelang van 54% verkocht aan capital D, het private equity-fonds dat investeert in innovatieve middelgrote ondernemingen in heel Europa. De investering ondersteunt VONQ bij het realiseren van haar groeiambities: de wereldwijde gateway zijn voor het aantrekken van de juiste kandidaten.
Met bijna 3 miljoen openstaande vacatures in juni dit jaar in de kernmarkten van VONQ, in combinatie met het steeds toenemende tekort aan talenten op wereldschaal wordt duidelijk hoe belangrijk het voor bedrijven is om in de "war for talent" de beste recruitment marketing technologieën te gebruiken en hoe groot de potentie voor VONQ's groei en succes is.
Een aanzienlijk deel van de investering zal worden besteed aan het verder benutten, versterken en in de markt zetten van de VONQ recruitment marketing technologie, via een robuuste marktplaats strategie in Europa én de nieuw aan te boren Amerikaanse markt.
Door de integratie met meer dan 2.000 mediakanalen (van algemene tot niche vacatureboards, aggregators, online hubs & communities, social media kanalen, e-commerce en nieuwssites, tot apps) pakt VONQ's recruitment marketingplatform belangrijke uitdagingen van de traditionele recruitment bureaus aan: het besparen van kosten en duur van een recruitment traject met behoud van kwaliteit van sollicitanten. De basis voor dit succes is het algoritme dat media-aanbevelingen doet: de technologie is gebaseerd op dataperformance inzichten om zo aanbevelingen te maken op het gebied van mediakanalen, waardoor hiring teams zelf via het platform advertenties kunnen plaatsen. Bovendien biedt het platform mogelijkheden resultaten te meten en campagnes te optimaliseren.   
Jean-Marc Jabre, medeoprichter van capital D: "Onze focus ligt op bedrijven en bedrijfsmodellen die industrieën daadwerkelijk weten te veranderen. VONQ en haar leiderschapsteam hebben een vooruitstrevende technologie ontwikkeld in HR Tech. We zien in VONQ de mogelijkheid om een ​​platform te worden dat de werving voor zakelijke klanten opnieuw definieert.  We kijken ernaar uit om met hen samen te werken."
Wouter Goedhart, medeoprichter en CEO van VONQ: "Het team van capital D heeft veel ervaring in het naar een hoger niveau tillen van bedrijven. In capital D hebben we een partner gevonden die onze groei verder kan versnellen en kan helpen de positie van onze recruitment marketing technologie te vergroten op wereldwijde schaal. Wij zien dit als een geweldige kans om hiring teams te helpen om de juiste kandidaten aan te trekken."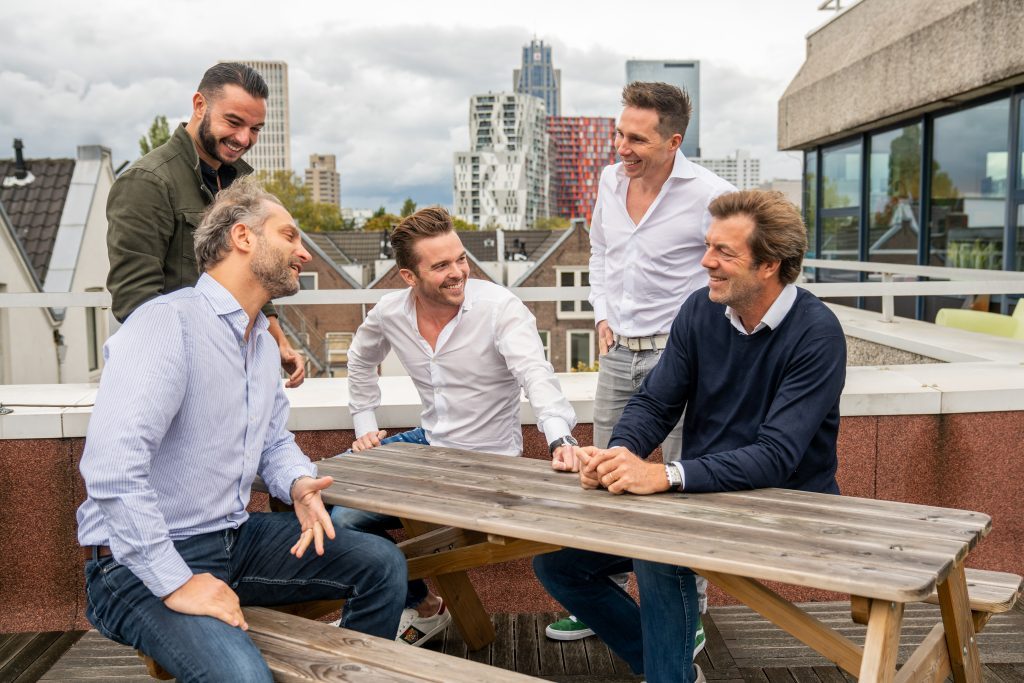 Over VONQ
VONQ stelt hiring teams in staat om de juiste kandidaten aan te trekken.
VONQ bedient bijna 1000 zakelijke klanten, waaronder verschillende Fortune 500 bedrijven, zoals Lidl en BMW Group Nederland. Vanuit vier kantoren in Rotterdam, Amsterdam, Düsseldorf en Londen biedt VONQ dé recruitment marketing technologie om passieve en actieve kandidaten om te zetten in gekwalificeerde kandidaten. Als internationale gateway tot het aantrekken van kandidaten, biedt onze volledig technologie, gebaseerd op algoritmen, hiring teams toegang tot alle mediakanalen in de wereld en helpt hen de meest relevante kanalen voor hun vacatures te selecteren. Om het succes van hiring teams te sturen, bieden wij analyses van performance data en inzichten in de arbeidsmarkt – allemaal mogelijk via een ATS of als een opzichzelfstaande oplossing.
Over capital D
capital D is een pan-Europees private-equityfonds dat in 2017 is opgericht om zich te richten op investeringen in bedrijven in het middensegment van de markt, die duidelijk bewijzen bestaande bedrijfsmodellen te transformeren of daar aantoonbare mogelijkheden toe te hebben. Agile bedrijven veranderen de industrie in bijna elke sector. capital D wil hun voorkeurspartner zijn en heeft een onderscheidende aanpak die drie competenties integreert: intelligentie, investering en impact. 
capital D wil samen met founders/managers die aan de toekomst werken 20 tot 60 miljoen euro investeren. Deze transactie vertegenwoordigt de tweede platforminvestering van capital D en volgt op de verwerving van een meerderheidsbelang in Invincible Brands, een toonaangevende digitale brands groep in Europa dat zich richt op beauty, health en wellness.