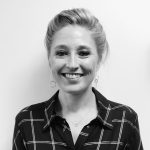 Nanine Koning
Recruitment Marketing Consultant
Na haar studie Commerciële Economie en ruim 15 jaar sales ervaring bij een softwarebedrijf en een online marketingbureau is Nanine 4 jaar geleden gestart bij VONQ als relatie manager. Nanine haalt haar energie uit het helpen van haar klanten en adviseren bij verschillende vraagstukken. Of het nu gaat om ad hoc vacatureplaatsingen, grootschalige doelgroep- en employer branding campagnes of sparren over verschillende onderwerpen, klantcontact is het belangrijkst.
Buiten kantoortijden is Nanine echt een familiemens. Druk in de weer met haar twee kinderen, partner, familie en vrienden. Daar horen uiteraard mooie vakanties naar Zuid-Frankrijk bij, veel gezelligheid op de hockeyclub van haar kinderen en zelf ook nog regelmatig sporten om te ontspannen.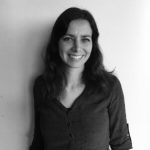 Inge Verkerk
Customer Success Consultant
Inge is een ervaren account manager en heeft ruime ervaring in recruitment en arbeidsmarkt communicatie. Ze is een professional als het gaat om het helpen van Employer Branding Specialisten en recruiters van grote en multinationale bedrijven bij het opzetten van hun employer branding en wervingsstrategie. Inge adviseert hen welke media het beste ingezet kan worden, waar de doelgroep zich bevindt en wat de beste wervingsstrategie is. Inge is zelf enige tijd recruiter geweest dus kan zich heel goed inleven in haar klanten en vraagstukken.