Recruitment Analytics to steer your success: from source to hire
Data insights to steer your success and allow you to take the guesswork out of your recruitment marketing process.
---
See where your candidates come from
We capture the sources from which visitors are visiting your pages and how they move through your career page.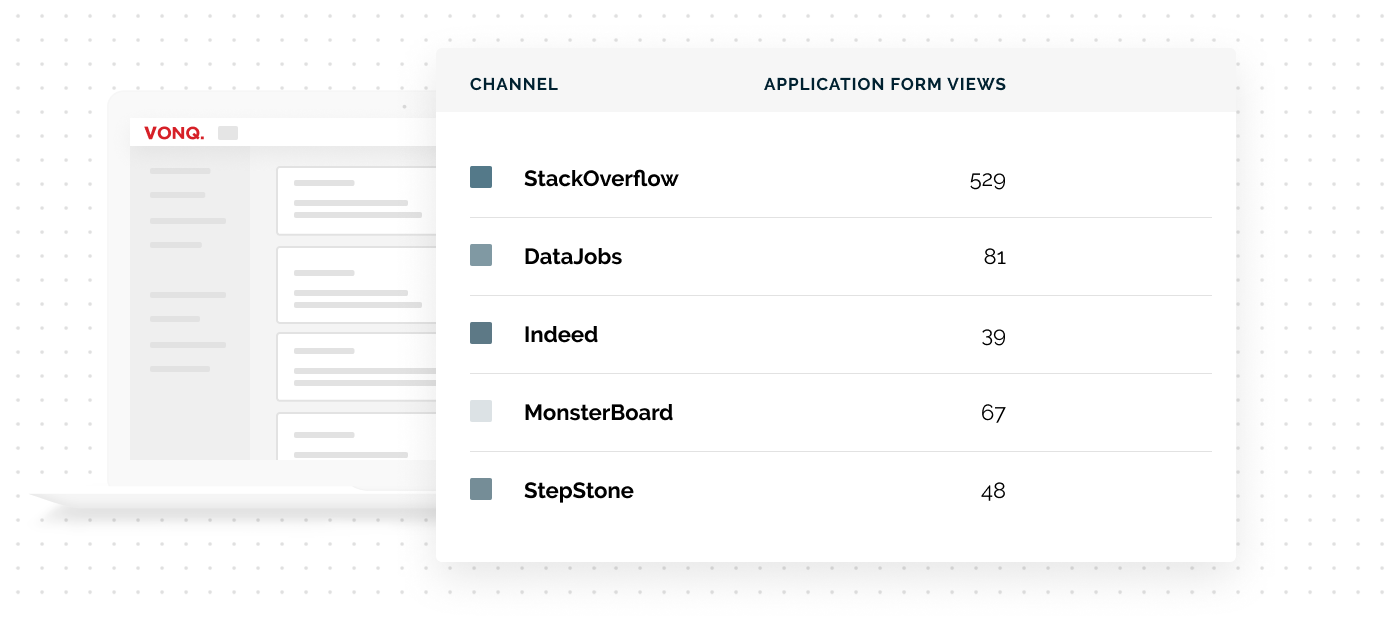 Full funnel insights: from source to hire
The funnel insights show you what you need to focus on: from increasing the time candidates spend on your career page to reducing your application form steps.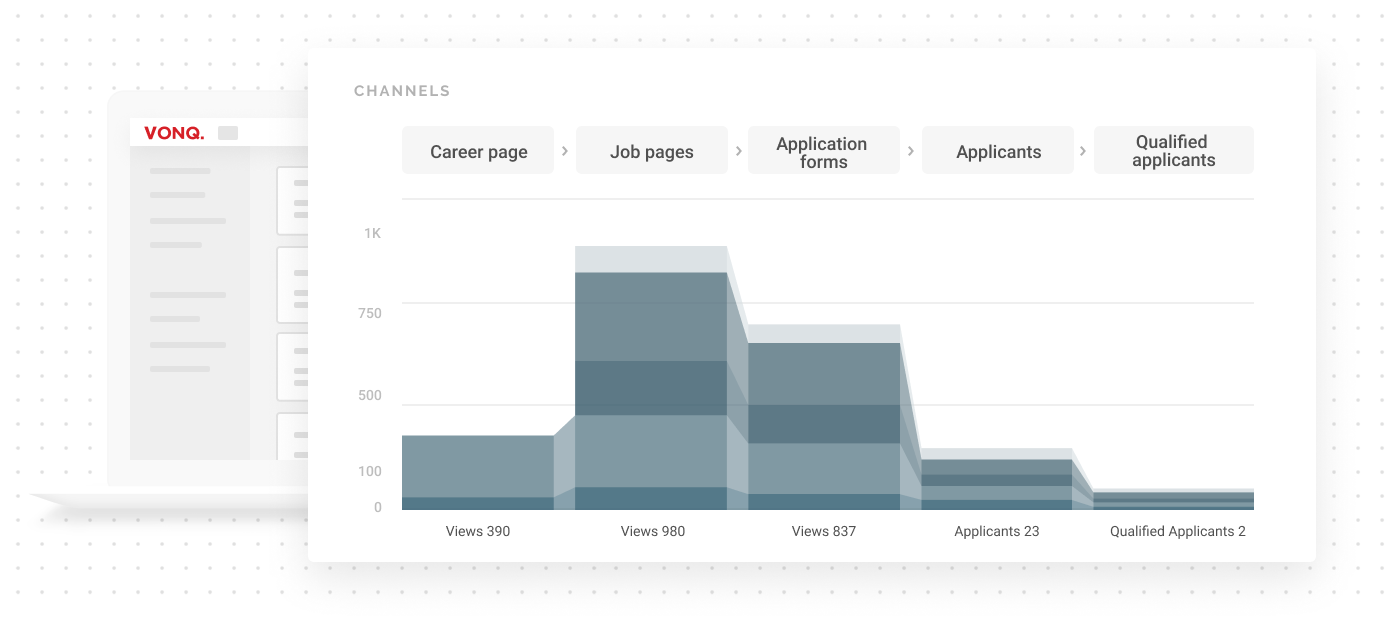 INTUITIVE OUT-OF-THE-BOX DASHBOARD
All relevant candidate engagement data is already pre-set in an intuitive dashboard, so it is easy to pick up right away.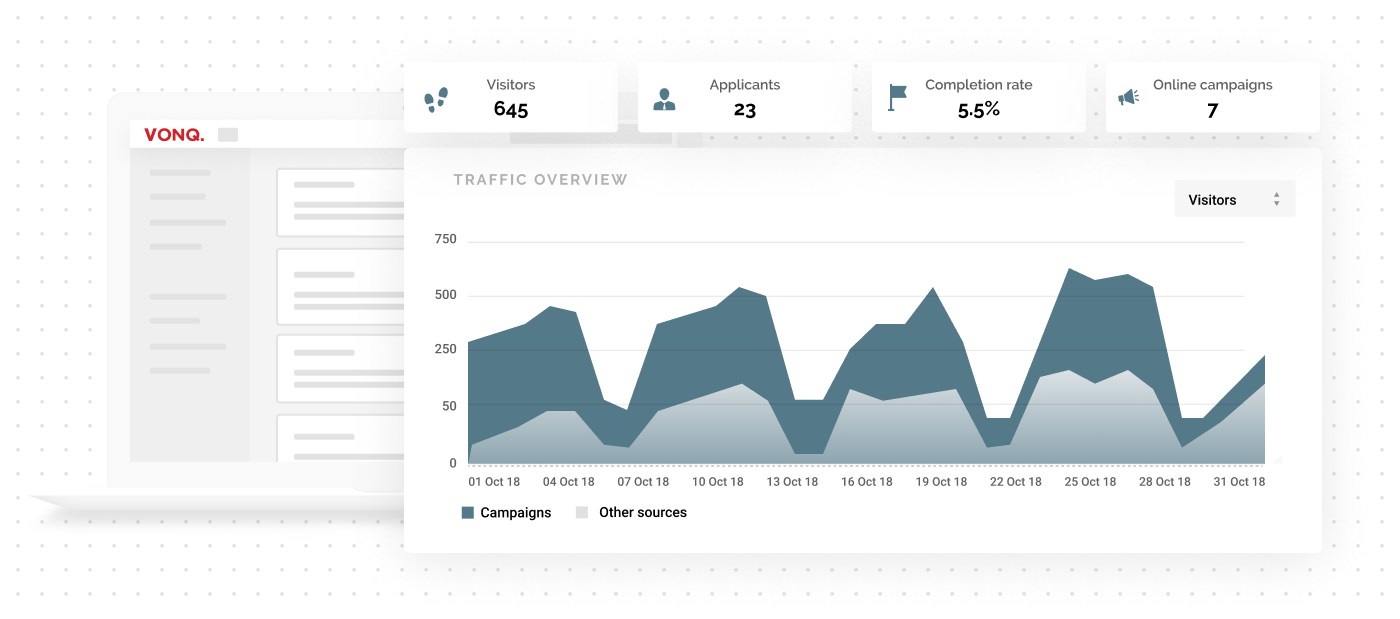 "We've recently begun using the Recruitment Analytics dashboard. With this data, I can see where the visitors of our career website come from, and which candidates have completed the full application process."
Frances Kool, HR Advisor at Riwal
Get started with Recruitment Analytics!
Sign up to the Job Marketing Platform and activate Recruitment Analytics for free! Want to know more? Check our Discover More page.