Insights to steer your success: from source to hire
Recruitment analytics to steer your success and allow you to compare your job performance to your industry peers.
See where your candidates come from
We capture the sources from which visitors are visiting your pages and how they move through your career page.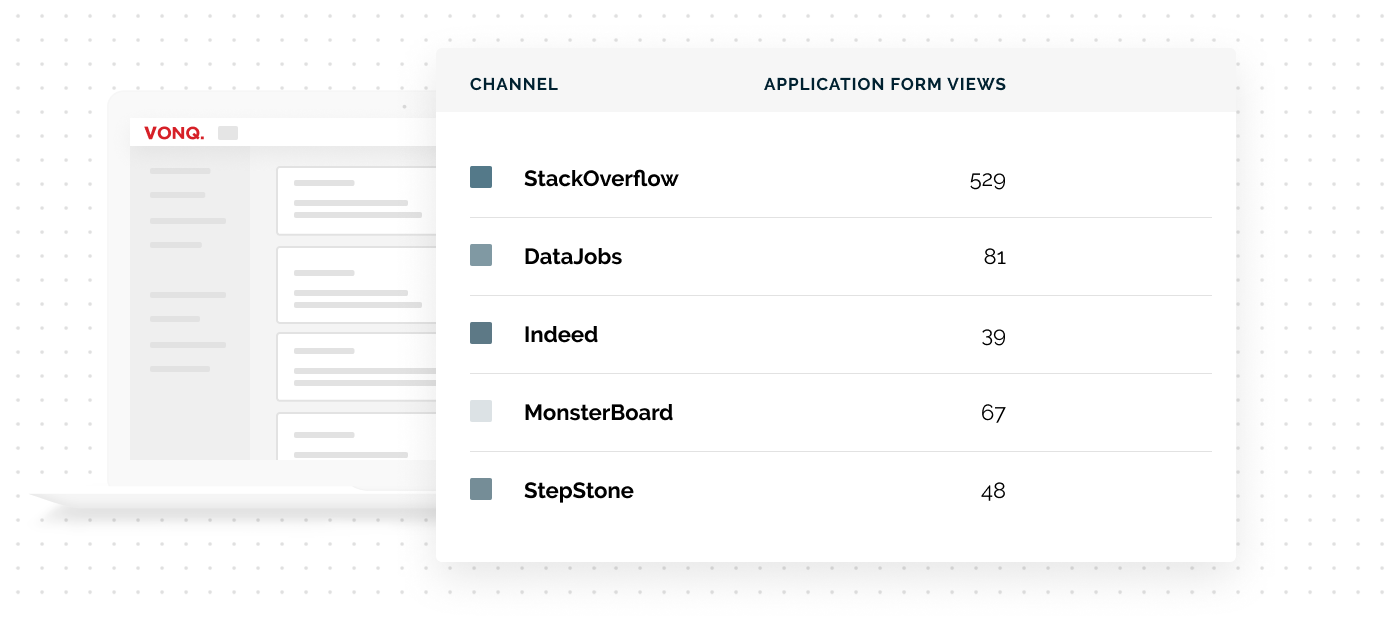 Full funnel insights: from source to hire
The funnel insights show you what you need to focus on: from increasing the time candidates spend on your career page to reducing your application form steps.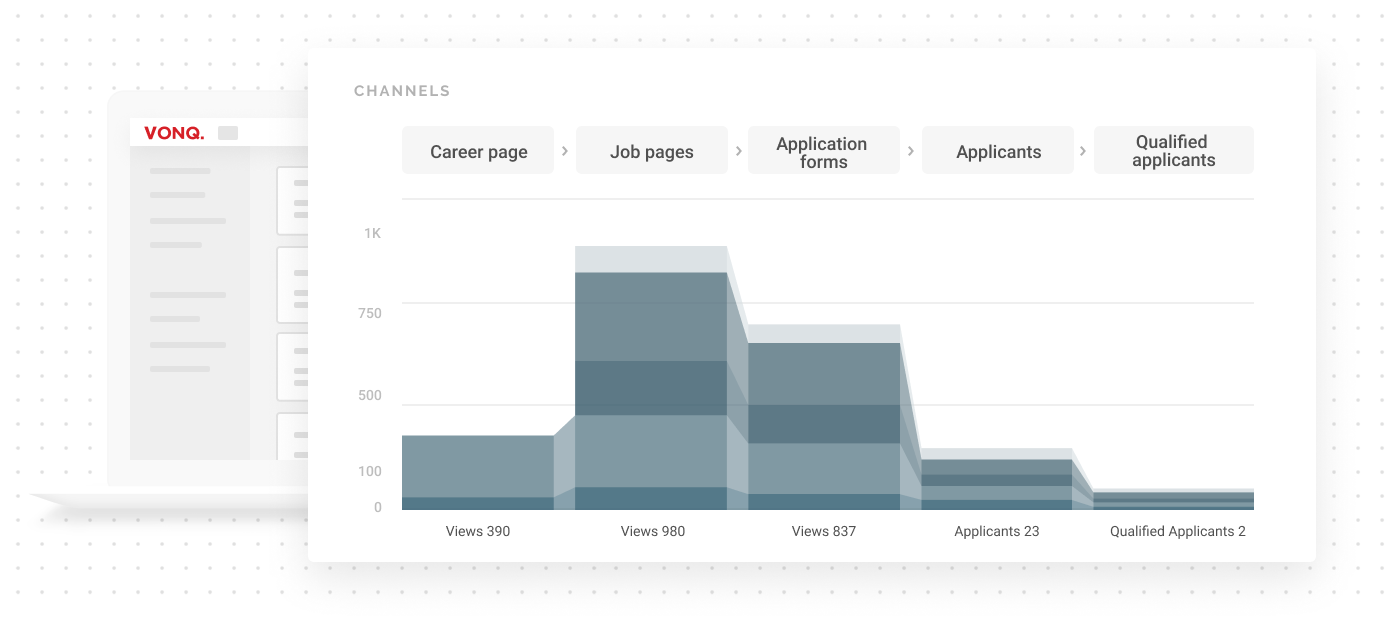 YOUR JOB AD PERFORMANCE VS. THAT OF YOUR PEERS
See where you stand by comparing your job ads performance to those of your industry peers and numerous similar campaigns.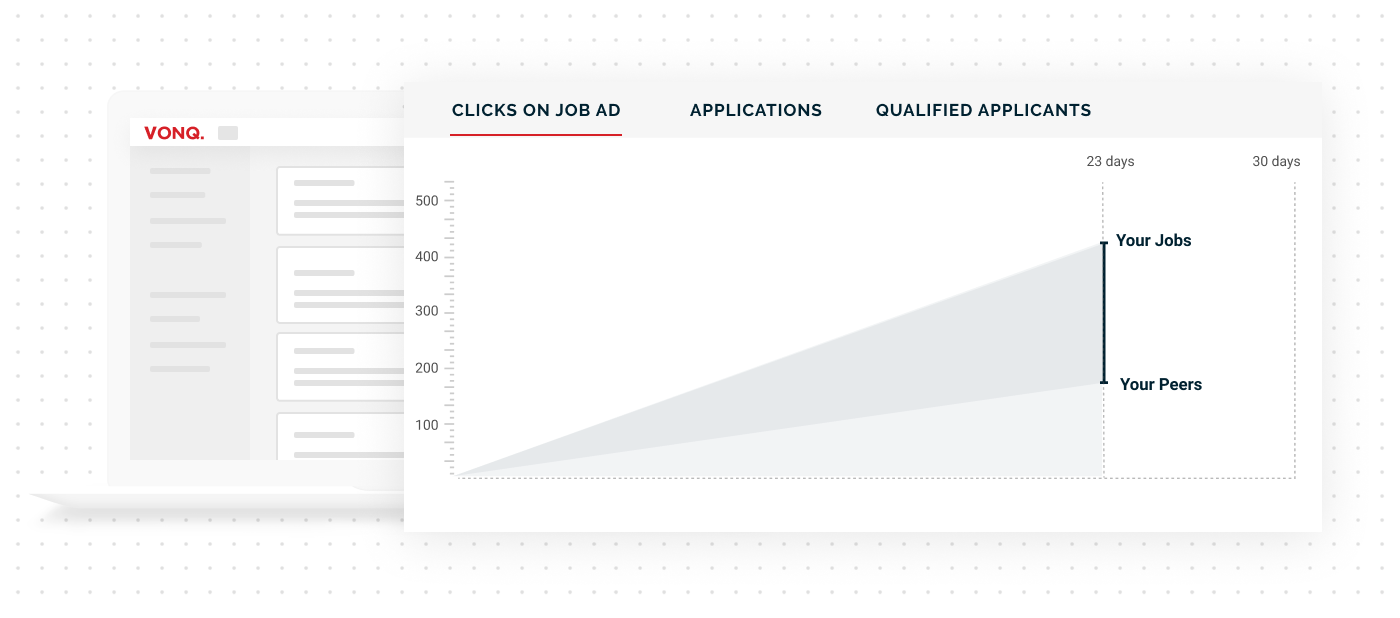 "We've built recruitment analytics to allow recruitment professionals to see the true value of their recruitment marketing efforts!"
Wouter Goedhart, Co-founder & CEO at VONQ
Ready to try for free
Sign up to our recruitment technology and start getting insights into your full candidate journey: from source to hire.
GET RECRUITMENT ANALYTICS
Already a user of our recruitment technology and want to start getting even more recruitment analytics insights?