Predictive media recommendation for your target audience
Get an instant recommendation on the best performing media channels to attract all the right candidates, both active and passive.
Target your audience
Fill in all fields – required skills, region, years of experience and level of education – for the most precise recommendation on how to target your audience.
Instant recommendation
No more decisions based on gut feeling. Just upload your job and let artificial intelligence select the best media channels for your target audience.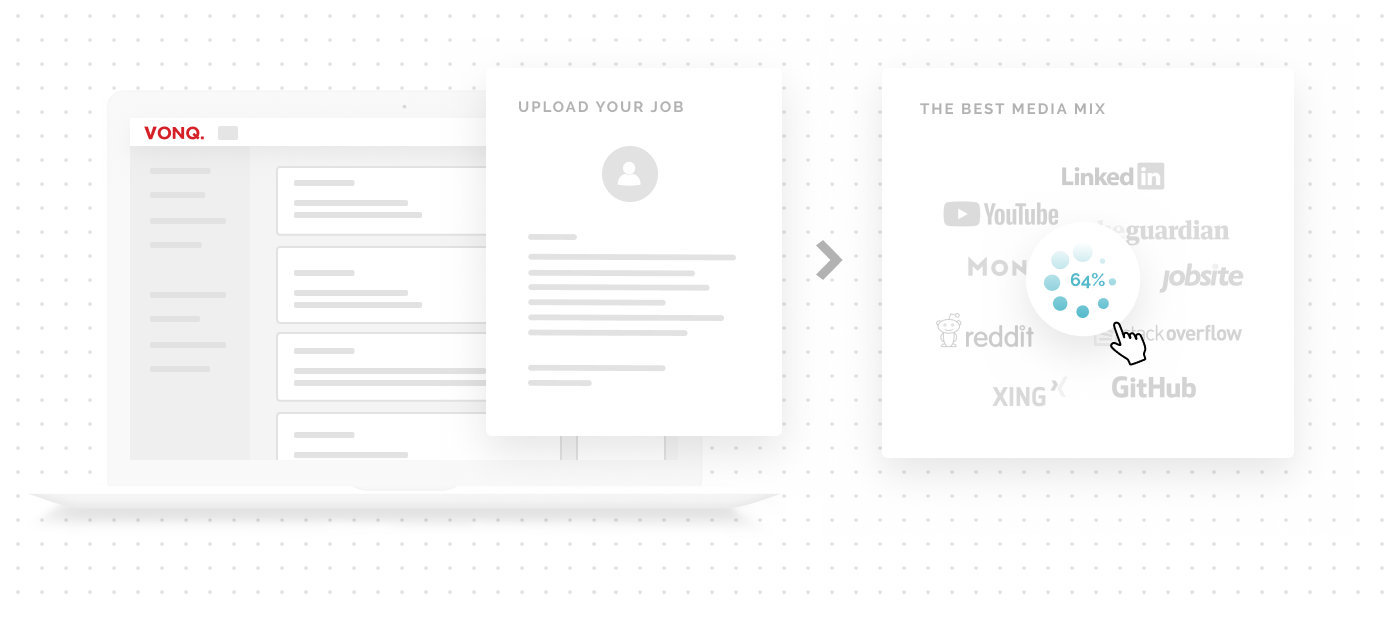 Predictive insights
Get predictive insights on channel performance: visitors on site, job ad views, clicks on Apply, and number of applicants.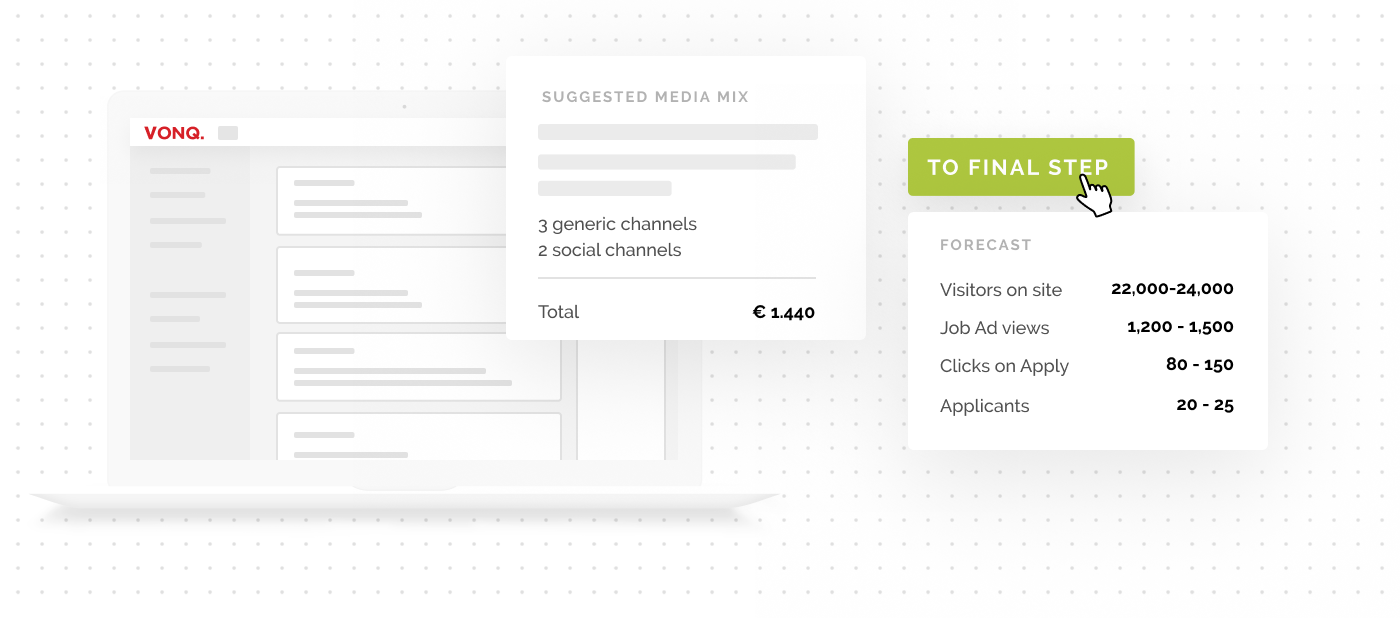 "With VONQ's recruitment technology we've got the perfect media mix to target the scarce talent we were looking for."
Daniëlle van den Berg - Kuijf, Senior Talent Acquisition Professional at Coca-Cola European Partners
Ready to try for free
Just sign up, enter your target audience specs and get a free recommendation on the best media channels to use.
GET ANALYTICS INSIGHTS
Want to learn more about the predictive insights you'll get on your job performance?