ALL THE CHANNELS YOU'D NEED TO TARGET ACTIVE AND PASSIVE CANDIDATES WORLDWIDE
To target top talent you need to know which media channels they use.
WE GO WAY BEYOND JOB BOARDS
You name it, our Job Marketing Platform has it: from generic and niche job boards, aggregators, online hubs & communities, social media channels, e-commerce and news sites, to apps.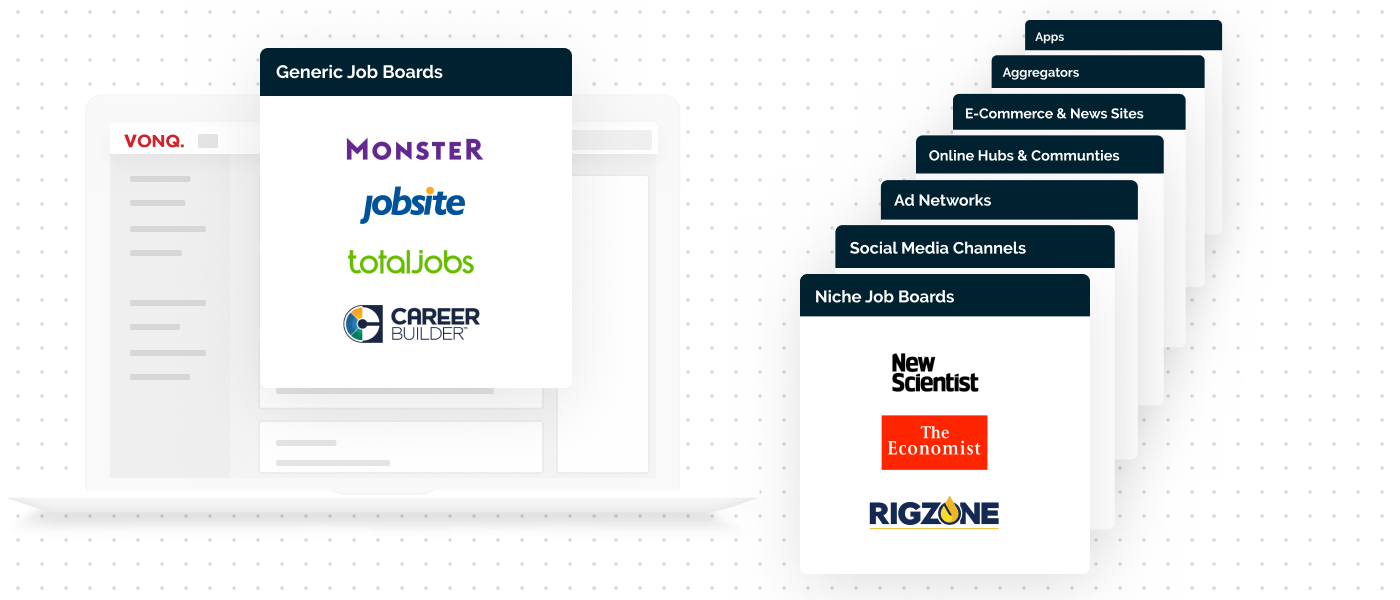 ALL THE CHANNELS, ALREADY PRE-CONTRACTED
No need to handle multiple contracts anymore! All the media channels at the Job Marketing Platform are already pre-contracted and ready for you to select.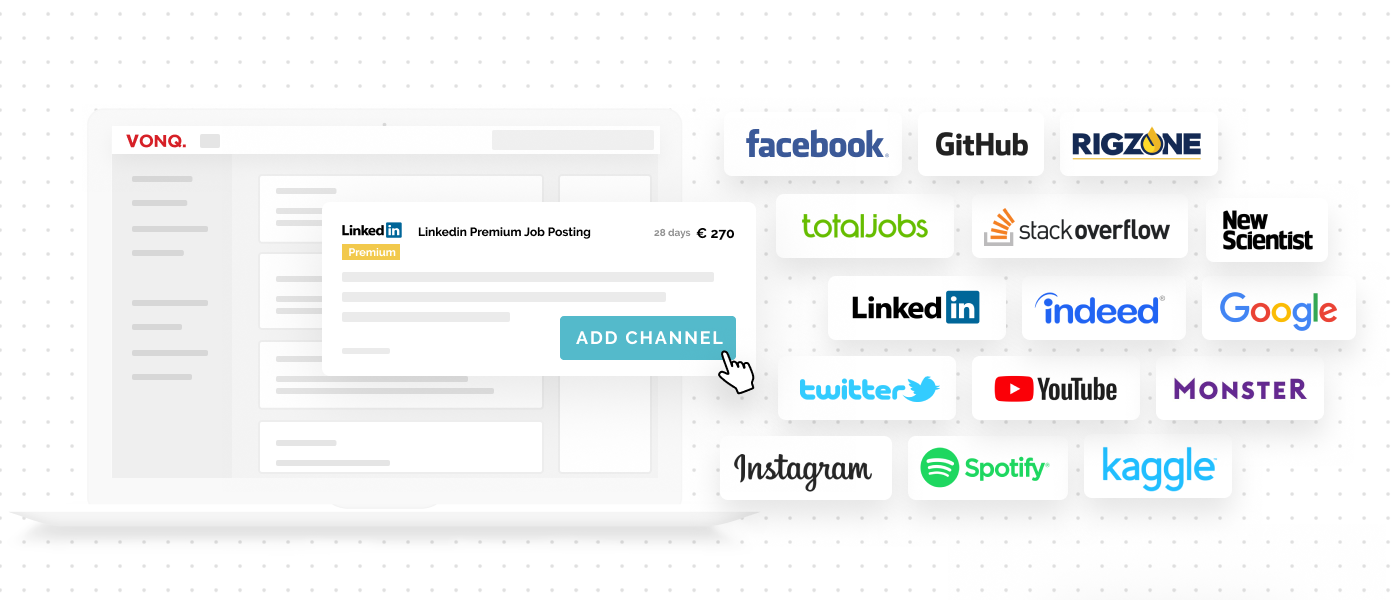 WE DO THE MEDIA DISTRIBUTION FOR YOU
No more hassle of posting your jobs by yourself. We can take care of the media distribution and we always do it with special attention to quality.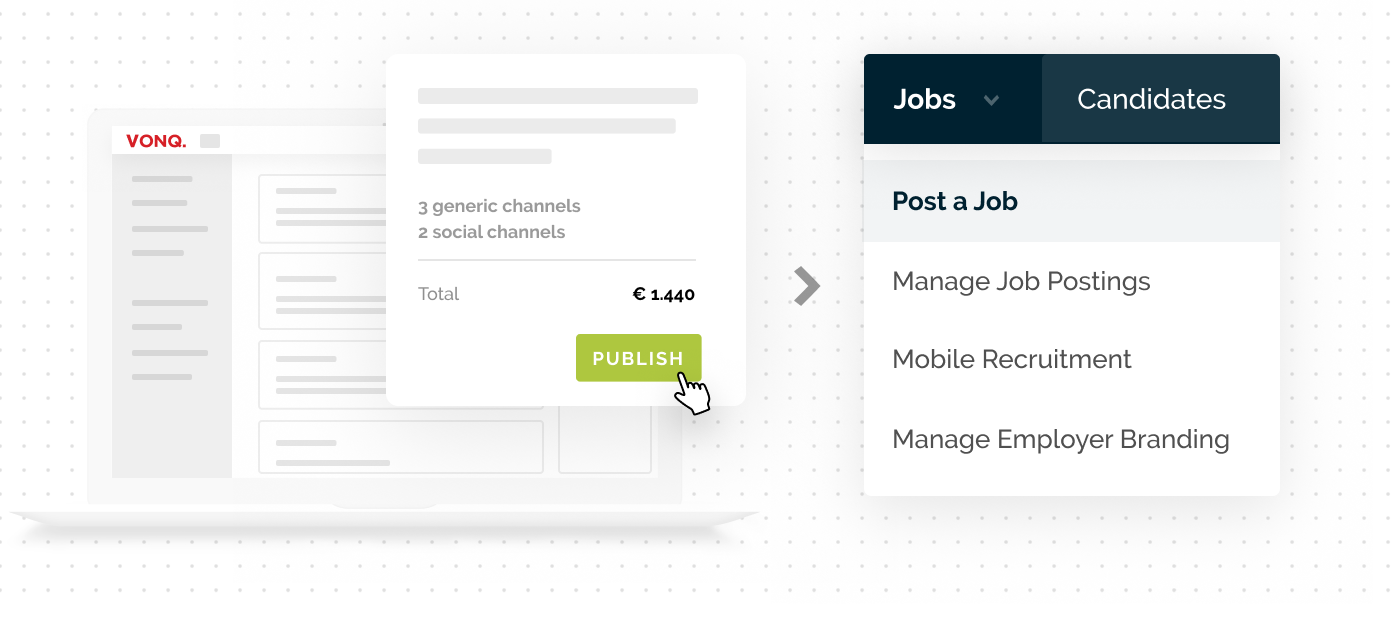 ---
USING THE RIGHT MEDIA CHANNEL MIX IS KEY
FINDING THE RIGHT TALENT IS ALL ABOUT TELLING YOUR STORY VIA THE RIGHT CHANNELS.
"It's crucial that you understand what channels the specific audience you're targeting uses. It's the only way to create meaningful engagement with them."
Simon Rutter, Global Employer Branding Leader
Sign up to get a free media recommendation
Want to find out which are the best channels for your desired audience now?
Learn all about the best media to use
Want to learn more about our predictive media recommendation first?